Mumbai-based online gaming company Play Games 24X7 has approached the Madras High Court seeking the dismissal of notice it received from the Crime Branch-Criminal Investigation Department (CB-CID).
The company claimed that it had employed 750 full-time workers at its offices in Mumbai and Bengaluru to operate rummycircle.com along with two mobile applications, my11circle and rummy circle, in its petition. Before his suicide case on January 2, 2022, the deceased had last played on Rummy Circle on April 6, 2017, and had not used the service for nearly five years, according to Economic Times.
Speaking on the case to Economic Times, Technology & Gaming Lawyer Jay Sayta said, "This is possibly the first time that an FIR has been filed blaming an online gaming company for murder for a suicide committed by a user who has played on its platform in the past."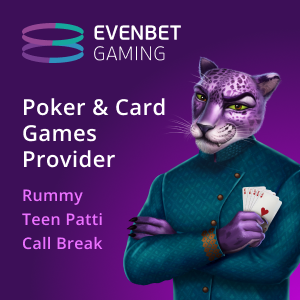 The agency had requested information regarding the inquiry into the case of a person who committed suicide after killing his wife and two children in Chennai last year due to increasing debts from playing online rummy using RummyCircle.
On Friday, Justice G. Chandrasekharan rejected the company's request for any temporary relief until a hearing from the prosecution.
Chandrasekharan heard from the company's senior counsel C. Manishankar and Satish Parasaran, before giving Government Advocate S. Santhosh the go-ahead to make sure a counter-affidavit was submitted by Tuesday in response to the petition challenging the notice that was sent out on March 2 asking for answers to a total of 26 questions.
The company was asked to provide the investigating agency with its bank statements, the game history of the deceased, D. Manikandan, who held a senior position at a private bank before committing the crime.
Other details included information about tax withheld at the source about the player's winnings, games he played with the computer-controlled character BOT, and whether a bonus was given to the player.
The CB-CID issued the notice by Section 91 of the Code of Criminal Procedure and requested information from Manikandan's opponents, including their User IDs, Know Your Customer (KYC), Aadhaar and PAN card details, phone numbers, and bank accounts. The agency also wanted to know the company's turnover since 2016 and the general operating procedure.
In response to such a notice, the company argued that the police could not be permitted to conduct a roving investigation and go on a fishing expedition with the intent to implicate it in the case in its affidavit.
The case was initially filed under Section 174 of the Criminal Procedure Code, but it was changed to Section 302 of the IPC and transferred from the city police to the CB-CID.
The company argued, "it is evident that the respondents are abusing their powers to foist a case against the petitioner, that is ex-facie absurd and untenable, to achieve indirectly what the State has hitherto failed to achieve directly, viz 'the total ban of the online gaming involving pure or substantive skill.' That a game of rummy is a game of skill and is within the bounds of law has been laid down by the Supreme Court."