Multi-gaming platform A23 has released another advertisement promoting responsible gaming, this time featuring Niharika Nm.
The advertisement shows Niharika browsing clothes in a store. While checking out the price tag of an outfit she explains the importance of setting limits on ones' spending, be it shopping or online gaming. Niharika has also promoted the AI-powered player insight feature of the brand in another campaign released along with responsible gaming.
This new campaign is a part of A23's product offering along with promoting responsible gaming. Responsible gaming here refers to playing according to how much a person can afford and setting a limit on their spending on online gaming.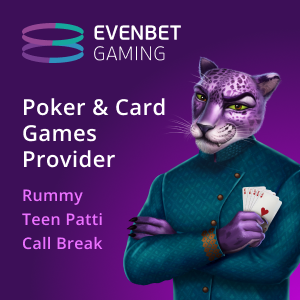 The concept of responsible gaming has gained attention as many users tend to spend beyond their limits in their pursuit of winning in online gaming. With being responsible, a person can easily set a limit on how much they can spend and avoid getting into financial trouble.
Recently, the company released "Chalo Saath Khelein" campaign with Rakul Preet Singh who talks about the importance of selecting online games that suit a player's skill. She is also a part of the responsible gaming' campaign from A23, talking about the importance of taking breaks, be it exercise or online gaming, in one of the advertisements.
Popular Bollywood actor and brand ambassador Shah Rukh Khan is also a part of the responsible gaming campaign from A23. In another advertisement, Vijay Deverakonda encourages players to set up monthly spending limits on their gaming accounts.
The responsible gaming promotions from brands through celebrities and influencers are an important step by A23 as studies from IIM Rohtak have revealed that celebrities promoting online gaming have a lot more influence on the users.