Australian poker machine giant Aristocrat Leisure has reported a A$1.3 billion profit in the 12 months preceding September 30 after stepping into the mobile video games and social casino markets as well as through expanding within the United States.
The total revenue saw a 13% YoY rise to $6.3 billion, with the net profit showing a substantial increase of 21%. Notably, the mobile gaming division of the company, Pixel United, accounted for 42% of the overall revenue.
Six out of top 100 games across different genres in the US were from the Pixel United stable, despite a 5% decline in the global games market. These included games like Cashman Casino, Heart of Vegas, Jackpot Magic Slots and Big Fish Casino.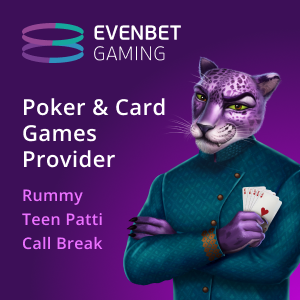 Another popular game among mobile gamers called Raid: Shadow Legends by Plarium Games, another subsidiary of Aristocrat Leisure, accounted for a quarter of Pixel United's revenue.
"The growth that Aristocrat delivered over the period demonstrates the ongoing resilience, competitiveness and diversification of our portfolio. At the same time, we have been able to accelerate investment behind our successful growth strategy," said Trevor Croker, Chief Executive of the company as quoted by Morning Star.
"This was underpinned by an exceptional gaming performance, which more than offset an extended industry-wide moderation in mobile game demand, again highlighting diversification and scale as fundamental strengths of our business," he added.
The move to expand in the US is also not a coincidence, as the country recently legalized online gambling across 27 states and with that the sector has started to boom. Many others like ESPN have also entered in the online gambling market recently.
Aristocrat Leisure's latest online gambling business, Anaxi, has also partnered with over 80% of the online gaming market representatives in the US. Furthermore, online real money gaming company Roxor was acquired and integrated into Anaxi.
"Looking ahead, we will continue to navigate challenges with a focus on portfolio performance and capturing the significant strategic opportunities in front of us, including delivering on our online RMG strategy with the proposed acquisition of NeoGames to close in the first half of calendar 2024," Croker concluded.