The Australian Communications and Media Authority's (ACMA) has fined AUD 13,320 to the Seven Network for repeatedly breaking the policy of gambling advertising ban during live sporting events.
It is worth mentioning that advertising gambling in live sports between 5:00 AM to 8:30 PM is strictly prohibited. Notably, the move has been implemented as a step towards reducing gambling exposure in Australia.
As per Casino Guardian, the ACMA already warned Seven Network for airing 49 betting commercials during Olympic Games' coverage. It was also advised not to do so in future, but to no avail. The broadcasting group still aired a gambling ad during live stream of National Football League (NFL) outside the designated timings.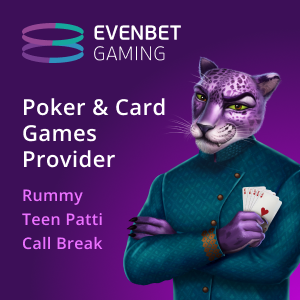 Seven Network claimed that the advertisement was a singular occurrence. It further put out that they ensured to put safeguards in place and that they were sufficient to abide by the nation's regulations regarding gambling advertising.
Despite that, the ACMA stated that it will continue to closely monitor the broadcaster's compliance with the laws as the Seven Network has consistently broken the law in the past.
ACMA is currently acting as of the main authority to reduce gambling harm. As per the chair of ACMA, people have raised concerns regarding exposure to gambling advertising in live sports across broadcasters. Taking the feedback, the authority is trying to introduce robust systems to bring companies in compliance with Australian laws.
SBS to provide option of opting out of gambling adverts
The SBS On Demand will now allow the users to opt out of gambling, alcohol and fast food advertisements. This will be into effect starting 2024 as part of their responsible advertising.
As of now, SBS can air adverts for five minutes for each hour with restriction of showing them before or after the show or in between natural breaks. However, sometime in quarter one, 2024, SBS will introduce beta for the opt-out program.
Managing director of SBS, James Taylor, however, clarified that the move wasn't due to the upcoming legislation. "SBS already takes significant steps to ensure we are meeting the responsible advertising expectations audiences have of us," Taylor said.
"We have age restrictions on SBS On Demand, and we remove certain ad categories from particular programming, especially shows that deal with difficult or sensitive topics, such as Addicted Australia," he further added.