Esports matches in the ongoing Asian Games 2022 commenced yesterday at the Hangzhou Esports Centre, China with EA Sports FC Online and Arena of Valor. Two players from India, Charanjot Singh and Karman Singh Tikka, represented India in FC Online.
Unfortunately, both of them lost and were eliminated after the fierce competition provided by other international teams. Charanjot made it to the losers' bracket round 4 while Karman found himself in losers' bracket round 2.
The matches are being held among 36 esports players from 21 countries. Charanjot and Karman made their way to Round of 32 in which top 16 teams moved to the winners' bracket and the remaining to the losers' bracket.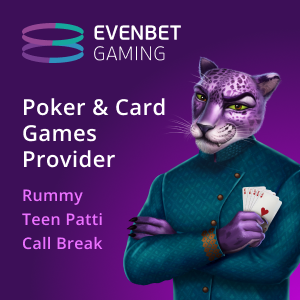 Teams that lose in the winners' bracket moving forward are sent to the losers' bracket in every other round for another chance to secure a bronze medal in the losers' bracket finals.
Charanjot first faced a loss to Liu Jiacheng (China) and moved to the lower brackets where he defeated Aristorenas Jorrel (Philippines), Rashed Khaled M (Brunei) and Yessentayev Olzhas (Kazakhstan). However, he again faced Jiacheng and lost in the winners bracket, getting eliminated in the losers' bracket round 4.
Karman faced his first loss in the Round of 32 at the hands of Faqeehi Abdulaziz Abdullatif (Bahrain) and was sent to the losers' bracket where he defeated Kiswani Abdelrahman (Palestine), but later faced a defeat from Aldhafiri Meshari (Kuwait).
Despite the loss, both of them fought fiercely and would be hoping to come back even stronger in the future.
Meanwhile, apart from FC Online, India is also taking part in DOTA 2, Street Fighter V: Champion Edition and League of Legends. Preliminary rounds of League of Legends will start today (September 25) while Street Fighter rounds will begin from September 26. Lastly, DOTA 2 action will commence from September 29.