The Battlegrounds Mobile India Series (BGIS) 2023 organized by Krafton India concluded with Gladiators Esports winning the trophy with 200 points. What's surprising is that the team won the tournament without scoring a single win.
The lineup for Gladiators Esports consisted of DeltaPG, Destro, Justin and SHOGUN who performed exceptionally to take home the first prize of Rs 75 lakh.
The second place was secured by Big Brother (BB) Esports which was only nine points behind Gladiators Esports, standing at 191 points. The current active roster for BB included EzePzee, Rishi, Saif, Sarvit and Uzumaki, taking home Rs 37.5 lakh in prize money.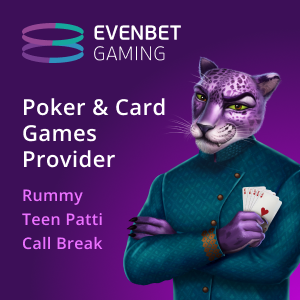 The third and fourth positions were secured by TeamXSpark and Blind eSports with final tally points of 173 and 164, and took home Rs 25 lakh and Rs 12.5 lakh as prize money, respectively. Interestingly, second, third and fourth-placed teams secured three wins each during the tournament.
Individual player performances were also acknowledged and rewarded with Manya from Blind eSports winning the Best IGL award, Saif from BB taking home the finals MVP award, Duke from GlitchXReborn securing the Rising Star award, and DeltaPG from Gladiators Esports winning the tournament MVP award.
Jio Cinema was the official streaming partner for the entire event which featured commentary in both Hindi and English. Over 2000 teams reportedly participated in the tournament in the hopes of making it big, but as it goes in some competitive gaming spaces, there were a lot of teams cheating their way to the top during the qualifiers.
While the cheating may not strictly be hacking, it included players using game triggers, letting someone else play on their account et al. Over 100 teams were disqualified during the qualifiers. Nevertheless, the top 16 teams made their way to the grand finals to perform on the big stage.