Global Esports announced its new BGMI roster over the weekend. The new lineup includes Raghuraj "Slug" Singh, Harshit "Beast" Yadav, and Akshit "Arclyn" Kumar who have gained a lot of appreciation for their skills on the virtual battlefield.
Earlier in the year, the team revealed that Harmandeep "Mavi" Singh would remain as the IGL of the team along with retaining Tanjot "Ninjaboi" Singh. The team will be seen playing at the upcoming Upthrust Esports' Diwali Battle Season 2 LAN event which will take place in Bengaluru on 7th and 8th November.
Talking about the new line-up, CEO and Founder of Global Esports, Rushindra Sinha said, "Even though we have been in the scene since the PC gaming era, it has not stopped us from making waves within the mobile gaming generation. GE has always been driven by a player centric philosophy and with this new roster rebuild, we're focusing on bringing our long-term heritage of building champions to disrupt the mobile esports ecosystem in India."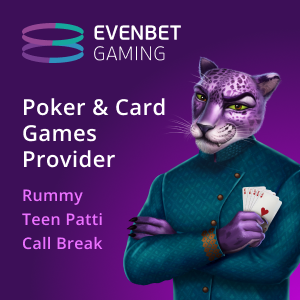 "In 2024 everyone will know the power and impact of what happens when one of the most experienced esports organisations in India enters the arena. Will be putting our best foot forward towards everything we have learned in the last few decades and go back to winning ways with the help of these young masterminds," he added.
Jaideep Sood, Head of BGMI Operations, who played a key role in team selection said, "After a setback in BGIS Round 2, we felt the need for a hard reset. With that, we decided to rebuild the entire roster so that we could train and harness the potential of extremely young and fierce athletes who were hungry, passionate, and willing to go above and beyond to become champions."
"Becoming a champion once is hard, but staying at the champion spot is even more difficult. We wanted a team with the right mindset to stay on top for years to come, and with Mavi, Ninjaboi, Slug, Beast, and Arclyn, we might have found what we were looking for," he added.
The new BGMI roster includes:
Harmandeep Singh aka Mavi, Age 22
Akshit Kumar aka Arclyn, Age 20
Raghuraj Singh aka Slug, Age 18
Tanjot Singh aka Ninjaboi, Age 17
Harshit Yadav aka Beast, Age 17