On Friday, September 29, five players of India DOTA 2 roster were eliminated from the esports leg of the ongoing Asian Games 2022. The Indian esports contingent got eliminated from all events during the group stage itself. This marked a complete exit of India from esports of the continental tournament.
The DOTA 2 consisted of Darshan Bata (captain), Krish Gupta, Abhishek Yadav, Ketan Goyal, and Shubham Goli. The team saw a 0-1 defeat in the opening match against Kyrgyzstan, following another disappointment against the Philippines. Despite the new line-up, the team performed decently in both matches.
According to Technosports, Director of Esports Federation of India (ESFI) Lokesh Suji said, "We are proud of our Esports athletes' resolute efforts and gritty performances at the Asian Games 2022. Each and every athlete from the contingent is an inspiration for India's budding Esports community that wants to represent their country in Esports."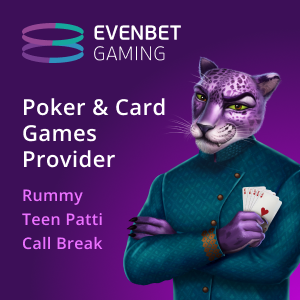 "This tournament has provided an invaluable experience and motivation for our Esports athletes to build upon and enhance their gameplay for the future," he further added.
The Indian contingent in total included 15 players playing across four games out of seven that included EA Sports FC Online, Street Fighter V, League of Legends and DOTA 2, Arena of Valor, PUBG Mobile and Dream Three Kingdoms 2.
FC Online, Street Fighter V, League of Legends sum-up
Prior to this, two players competing in FC Online, Charanjot Singh and Karman Singh Tikka also faced defeat after making it to the losers brackets at Round 4 and Round 2. Street Fighter V also consisted of two players, Mayank Prajapati and Ayan Biswas. Both of them did put up a good fight but also faced defeat by Al-Mannai Abdulla of Qatar and Yeh Man Ho of Hong Kong.
The League of Legends team consisting of Akshaj Shenoy, Samarth Arvind Trivedi, Mihir Ranjan, Aditya Selvaraj, Aakash Shandilya, and Sanindhya Malik managed to secure 5th position. The Vietnamese team managed to beat India comfortably.
Speaking on their performance, Suji said, "Despite the competition being fierce, our League of Legends team secured a remarkable fifth-place finish, while Charanjot Singh achieved a commendable ninth place among the continent's top EA Sports FC Online athletes."
Suji further revealed their plans to participate in the Asian Games 2026 in Aichi-Nagoya, Japan. Notably, the event was once again announced as a medal event after a strong debut in Hangzhou. He believes that the teams gained valuable experience from the even and will come back with full-strength next time.