Krafton, the developers of Battlegrounds Mobile India (BGMI) and the parent company of Dreamotion, and popular esports organization S8UL have announced a partnership for the launch of the first casual mobile game for the Indian market by Krafton/Dreamotion called Road to Valor: Empires.
The company claims the partnership to be one-of-its-kind and is intended to help the Indian gaming industry grow further.
"We're happy to partner with Krafton for the Indian launch of Road to Valor: Empires, and we're optimistic about the impact this game can have on the Indian gaming industry," said Animesh Agarwal and Lokesh Jain, co-owners of S8UL, as quoted by The Financial Express.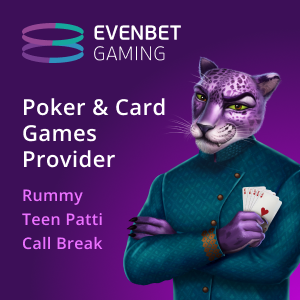 "As talent partners, we are all set to provide all necessary support to showcase the game to the Indian audience and create opportunities for all Indian gamers, streamers, and esports players. With Krafton, we have planned a lot of fun surprises in-game and through our gamers. Both our orgs have been dedicated to gaming in India, and we are grateful to come together with Krafton and do this. Looking forward," they added.
Krafton shared that their newly released game reached more than 2.5 million pre-registrations in India and to celebrate the overwhelming reception, the company is also giving in-game rewards to players.
Sean Hyunil Sohn, CEO for Krafton India, said, "Road to Valor: Empires is a reflection of Krafton's continued commitment to provide high-quality and engaging gaming experiences to the Indian market. We hope our users enjoy the game as much we enjoyed creating it, as they delve into the world of mythological characters and historical civilizations."
With the India release, the company has even added the option of choosing Hindi as a language in the game to make it more accessible to players around the country.
Speaking on the release, CEO of Dreamotion, Junyoung Lee said, "We are excited for gamers to experience Road to Valor: Empires and hope they enjoy the new custom features specially crafted for the Indian audience. With refined visuals, easy-to-learn gameplay, and exciting challenges, Road to Valor: Empires is designed to offer an engaging and immersive experience to gamers. We look forward to bringing in regular updates and delivering new challenges to elevate the experience for players."