Loco, an esports and live streaming platform, has partnered with Skyesports Championship for their fifth edition. The tournament will be livestreamed to fans in India and the Middle East on Loco in English, Hindi, and Tamil.
The tournament has a prize pool of Rs. 2.12 crore and grassroots-level qualifiers. The BGMI Finals will be held at the Koramangala Indoor Stadium, Bangalore, from November 1 to 5 with the company claiming it to be the longest BGMI esports LAN event with a live audience.
Speaking on the announcement, Loco spokesperson said, "We are thrilled to take the stage as the exclusive streaming partner for Skyesports Championship 5.0. This partnership is a testament to our unwavering dedication to delivering a diverse range of content to our viewers, especially in the realm of esteemed esports like BGMI. Our mission has always been to bring the pulse-pounding world of esports to fans far and wide, and this collaboration marks a significant milestone in our journey."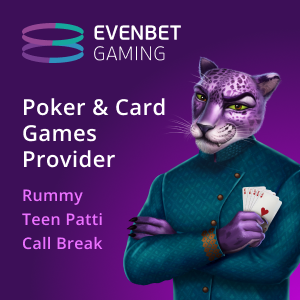 "Our enduring partnership with Skyesports not only underscores our commitment to supporting and uplifting the tournament itself but also the unique stories and aspirations that breathe life into the Indian esports scene, particularly within the vibrant PC gaming community in India," they added.
Commenting on the return of the Skyesports Championship for a historic fifth edition, Shiva Nandy, Founder and CEO, Skyesports, said, "From a mere Rs. 3 Lakhs prize pool at the Skyesports Championship 1.0 in 2019, we now proudly present an astounding Rs. 2.12 Crore prize pool, a 70x growth since our first edition and one of the biggest in the history of Indian esports. This tournament is designed to provide aspiring gamers with grassroots-level qualifiers, serving as a #PathtoPro for those who dream of achieving greatness in the esports arena. We are absolutely delighted to welcome Loco and AMD as our partners, as they play an integral role in showcasing the immense potential of India's longest-running homegrown esports intellectual property."
The Skyesports Championship 5.0 is split across PC and mobile games, and spanning gamers from India, South Asia, and the Middle East.