Several companies in recent months have announced investment projects for gaming startups in India in order to help them bring their concepts and ideas to reality. Among them was Sony Interactive Entertainment with its India Hero Project announced in April of this year.
Hector Fernandez, the third-party business head for Sony Interactive Entertainment, and Sujith Sukumaran, the project manager for the India Hero Project, recently talked about the company's future plans for the project at IGN Japan.
"We want to help realise an ecosystem and to be a part of that ecosystem so that the Indian creators and developers have the same opportunities that developers have across the world," said Fernandez, talking about their plans as quoted by Gossip.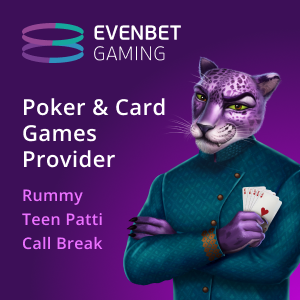 The first-ever incubator project by Sony was launched in China in 2016. At the time, China was one of the biggest gaming industries in the world. As part of the project, several successful games saw the light of the day such as F.I.ST.: Forged In Shadow Torch, Awaken: Astral Blade and Daba: Land of Waterscar, making the project a huge success.
After China, the company moved on to India after noticing the growth of the gaming industry. Fernandez said, "India really stood out because of the favourable demographics. When you dig a little deeper, and you start to look at the creativity that's coming out in India, obviously in film, television and music, there's all this creativity that's there, but it also extends into video games."
Talking about the project and its benefits for Indian developers and startups, Sukumaran said, "We want to showcase the talent from India, offer local advocacy for global backing and their products globally, and bring our global expertise and know-how to give developers the experience to make a console game and make it a commercial success."
As per Fernandez, the project has received several applications till now and while the company expected them for multiplayer games, they were surprised to see that almost 25% of the developers have pitched for adventure games.