Spatial, the 3D social platform to build, share, and play interactive games on web, mobile and VR, today announced its first season of in-house games; Punch Hero, Racing Empire, Infinite Ascent, Shooty Shooty, Mostly Only Up, Buddy Blitz, & Cyber Punk: Neon Ghost, as well a host of externally built games from gaming studio, IzyPlay. The company said this is the first of several releases in time for the holidays, with more Spatial-built and external games to be announced.
Spatial's User Generated Content (UGC) platform, as the company claims, is the first to unlock the web distribution aspect for Unity developers. They will be able to leverage Unity, including C# scripting, in the same way as Roblox. Except now, there's no need for developers to learn new tools or for players to download an app. This means five million Unity developers can build and code with the tools they know and publish that content to the web. The limitations that developers have faced – being locked into certain devices, platforms or app stores – are instantly eradicated, allowing them to focus on building games for hundreds of millions of users worldwide.
Additionally, the company said it offers up to 50% revenue share to any developer, with no additional hidden costs once it's published allowing developers to monetize their games.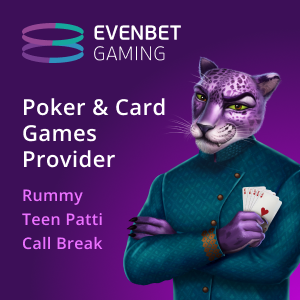 "Gaming is the new medium for content on the web. We are expanding the magic of the Roblox model to five million Unity developers, allowing them to reach 200 million web gamers – as many active players as Roblox or Fortnite," said Anand Agarawala, CEO and Co-Founder at Spatial.
"We've made this breakthrough that takes advantage of improvements in WebGL, WebAssembly, and GPUs, to bring the types of games you'd typically have to download to the web – no account set up, simply click a link and you're playing. We've taken away all complexity for developers who can for the first time build complex and thrilling games in the browser," added Agarawala.
Charles Ju appointed as new Head of Gaming
Spatial also announced the hire of Charles Ju, new Head of Gaming – an industry veteran who launched games with over 100m in downloads and $50 million in revenue, including Sessions, Beat Fever, Battle Camp and PlayMesh.
"One of the things that drew me to Spatial aside from its ability to bring console-quality gaming to the browser, is its unwavering support for creators and digital storytelling. Spatial is leveraging the vast Unity community and offering monetization options that make it a truly viable option for any developer. Spatial's SDK lets developers deliver beautiful gaming experiences without the friction. I'm hugely excited to be part of the future of web-based gaming," said Charles Ju, Head of Gaming at Spatial.
What began with the launch of Unity Creator Toolkit has culminated with Spatial launching a slate of games. IzyPlay will be releasing their own games on Spatial early next year. Walmart, BMW, and Jack Daniels are using Spatial's 3D gamified experiences to drive sales and brand engagement and integrate them into their websites via iframe.
"Among the avatar, multiplayer Roblox-like projects, it's easy to see the potential of the Spatial Platform. The Unity integration and – most importantly – the possibility to use the standard Unity Language (C#) make a huge market advantage and an enjoyable incentive for game developers. Spatial provides an excellent opportunity to distribute multiplayer versions of our already successful mobile and web games," said Everton Baumgarten Vieira, Co-Founder & CEO IzyPlay.