Gaming has been one of the most popular of all leisure activities over the years. In recent times, online gaming, in particular, has picked up pace due to the pandemic-induced lockdowns.
Recently, the Indian government recognized esports as part of multi-sports events and assigned nodal ministries for online gaming. Following it, the Ministry of Electronics and Information Technology (MeitY) also released draft online gaming rules to regulate the online gaming sector.
With the industry getting more organised and professionalised, there is a need among gamers for better equipment in order to compete in the best way possible at both the national and international levels. Esports has become a serious avenue for the youth to build a career in and the space is expected to see demand for top-notch equipment.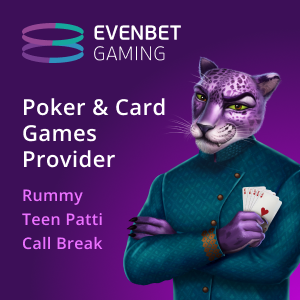 One of the gaming equipment which is a fundamental requirement for gamers is headphones or headsets. This piece of equipment comes in various forms – wired and wireless, noise-cancelling, etc. Gamers need noise-cancelling ones so that they are able to hear all the game sounds properly.
With that in mind, let us now look at 5 best noise-cancelling gaming headphones or headsets that are available in India in 2023 and are priced under Rs 30,000 –
1. Logitech G733 Lightspeed Wireless
Logitech G733 Lightspeed is currently one of the most affordable gaming headsets in the market with great aesthetics and usability. The design suggests that it has come straight out of a sci-fi movie.
The headset is wireless but can be connected to a PC through a USB cable and boasts Logitech's Lightspeed technology for minimum sound latency while playing video games. With 40 mm drivers and a detachable microphone, the surround sound along with over-the-ear pads go a long way in suppressing outside noise and help gamers focus on the games.
As for comfort and aesthetics, the headset comes with memory foam pads that take the shape of the user's head. There is an adjustable headband too. The edges of the headset sport RGB lighting that can be controlled with the company's proprietary software G HUB. Overall, the headsets provide a great gaming experience.
Its MRP is Rs 19,495 but it can be bought for a discount online. You can check out the full specifications here.