A recent report showed that more than 373 million players are into gaming, making it the world's second-largest games market. It also revealed that 91 per cent of these gamers play on mobile phones. The report also estimates that India will garner more than USD 2.2 billion in revenue for only the mobile games market at the stroke of 2022.
The report by MAAS and Newzoo researched both Real Money Gaming (RMG) and Non-RMG games. It concluded that male gamers make up the majority in both categories – 62 per cent and 55 per cent in RMG and Non-RMG. Male gamers also form the majority in every genre that was studied. The Battle Royale titles had the biggest disparity across genders, with 68 per cent of the gamers being male.
Contrary to Battle Royale, puzzle games saw a smaller discrepancy, with 54 per cent of gamers being male and the other 46 per cent being female. Games such as Battle Royale and adventure, which are action-heavy genres, have 55 per cent and 51 per cent of gamers between the ages of 13 and 27 and listed this as their favourite.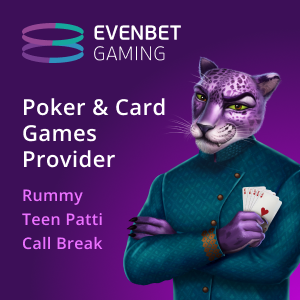 Close to 50 per cent of gen Z gamers, or gamers of the age 18-27, actively partake in RMG gaming, contrary to only 35 per cent of millennials. This infers that younger generations lean more to spend real money on gaming than the elder generations. The RMG sector has been looked into observe which genres peak at various points in the year. Sports-based culminate in April, during the cricket season, and the card-based games culminate during the festive seasons around September.
This implies that publishers looking to generate revenue could fare well if they release or double down the marketing for these related games during peak periods. However, casual and hypercasual games are among the strongest performers as far as retention rates are concerned.