Ashley Revell, a name that would induce a smirk out of avid gamblers who have longed to achieve the heights that Revell did. Revell, a native of London, dared fate in 2004, risking all his life savings on a single roulette bet on a fateful night in Las Vegas.
The Brit traded in everything he owned – his car, home, and even his clothes – before traveling to Las Vegas to gamble his entire life savings – £76,840 (US$135,300) – on Red at the Plaza Hotel & Casino in Las Vegas. The then 32-year-old even changed his name by Deed Poll to "Ashley Blue Square Revell" after receiving backing from a UK online bookmaker for his gambling fund. He went as far as raising additional funds from garage sales and auctions. 
Revell's life-changing moment would've been lost in anonymity had it not been filmed by Sky One for a reality show called Double or Nothing, with viewers helping Revell make his decision over whether to go with red or black. The events would have panned out entirely differently had the Brit gambled all his money on Black, only for him to change his decision at the very last second and placed his bet on the Red instead.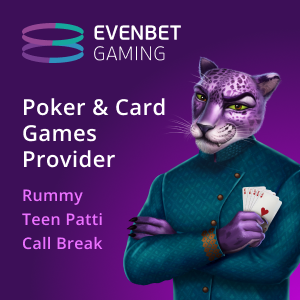 Speaking to CNN about what was going through his head when the iconic event took place, Levell said: 
 "I was just… pleading that I'd pick[ed] it and that it would come in red. Before I actually walked up to the wheel, I was thinking about putting it on black, and then suddenly the guy was spinning the ball around and all the Sky viewers said… they [had] voted that I should put it on red. So suddenly I just put it all on red. What I was really worried about was that I'd lose and my parents would be upset and my family would, you know, all my friends would be upset." 
Reality came crashing home for the man from Kent when the wheel stopped as his daring move paid off, and he walked away doubling his money to £153,680 ($270,600) with one single life-changing gamble. Ashley revisited the emotions of the high-octane night in 2011, revealing that he would've left Las Vegas with just the rented tuxedo had he lost. 
"I was seconds away from losing all I had. I sold everything of value that I owned to fund this crazy bet – and could have left Las Vegas with nothing more than the hired tuxedo I was wearing," the Brit said. 
The then 32-year-old used the life-changing winning to start a poker company of his own, called Poker UTD. Unfortunately, his venture was short-lived and he used the rest of the cash to fund his cross-Europe motorbike road trip, where fate had another surprise for him as he ended up meeting his future wife on the trip. 
Notably, the British TV and music producer Simon Cowell was inspired by the events of that famous Vegas night and launched a show on a similar theme, named 'Red or Black?', which invited 1000 participants with the last man or woman standing to pick red or black for the chance to win £1m. 
In 2019, 15 years after his memorable night, Plaza Hotel & Casino invited Levell to honour his achievement and commemorate his win by introducing a new single zero roulette table with a chance for players to win a $25 promotional chip if the ball landed on Red 7, with Revell placing a ceremonial bet. 
In 2022, he founded the URL shortening web service four.me which enables people to make any web address represented by a memorable, colourful four-letter word.