Blacklight Studio Works, creators of hit game Ludo SuperStar, has secured an undisclosed amount of investment in a funding round led by Udyat Ventures. Other investors included former CEO of Nazara Technologies, Manish Agrawal along with Polygon Ventures and Dexter Ventures.
As per the official statement, the funding will be used for market expansion, hiring as well as integrating artificial intelligence (AI) and machine learning (ML) in their games to enhance overall user experience.
The startup was founded back in 2011 by Shruti Sarraf and Anurpam Srivastava and focuses on mobile game development. Ludo SuperStar, which crossed 200 million downloads and reached top 100 on Play Store, has helped the company make a name for itself. Other notable offerings include games like CallBreak, Solitaire, Carrom, and others.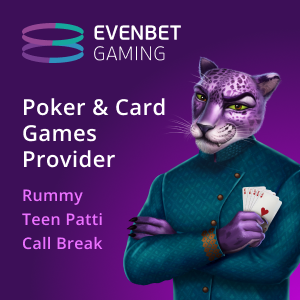 Speaking on the funding round, co-founder Srivastava said that the company will try to do its best in providing an unparalleled gaming experience through the application of AI and ML.
"The startup's main objective has always been to create classic games for a worldwide audience. We recognise the market's growth potential, as almost every smartphone user has the potential to become a gamer," Sarraf added along similar lines as quoted by Silicon India.
Many investors are now eyeing the casual gaming industry as there is currently uncertainty looming over the future of online real money gaming sector. Many firms, both domestic and international, are now putting aside funds for investment in the RMG sector.
Some of the biggest investors such as Krafton and Nazara Technologies are planning to expand their portfolio while also helping gaming startups across India to evolve.