Jose Charles Martin, the Managing Director of Martin Group of Companies on Sunday met the Finance Minister Smt. Nirmala Sitharaman in Chennai.
The meeting was as part of delegation of All India Federation of Lottery Trade & Allied Industries (AIFLTAI) and Rowing Federation of India.
Martin Group of Companies founded by Santiago Martin, father of Charles Martin holds a near monopoly in paper lottery distribution in the country.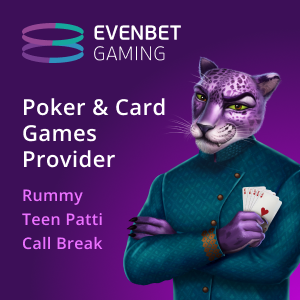 Charles Martin in a LinkedIn post said the representatives briefed the minister on unlocking lottery industry potential to generate five crore jobs and a potential for INR 1.3 lakh crore annual GST revenues.
Representatives from All India Federation of Lottery Trade & Allied Industries (AIFLTAI) and Rowing Federation of India call on Smt @nsitharaman in Chennai. pic.twitter.com/44scSbIr0a

— NSitharamanOffice (@nsitharamanoffc) April 2, 2023
The meeting comes at a time the GST Council is scheduled to deliberate on tax slabs for casinos, real money gaming, and horse racing.
AIFLTAI has earlier written to the GST Group of Ministers constituted to look into the GST issues in the gaming sector. The federation requested a uniform GST rate and method of valuation of services across all states of the country just like Income Tax and several other products in GST as well for lottery.
In December 2021, AIFLTAI contended that the deviation in GST rates and valuation of services in Casinos, Race Courses, and Online gaming has already led to a great disadvantage to the lottery business in the country. Lottery is taxed at 28%, the highest tax bracket.
Martin Group is under scanner from law enforcement agencies for alleged violation of several laws. The Enforcement Directorate has seized assets worth of hundred of crores belonging to Santiago Martin and his associates.
While so, Santiago Martin maintains cordial relations with all parties with his wife sharing stage with Prime Minister Modi during 2014 election canvassing.
While under constant scanner of central law enforcement agencies in recent times, Martin senior is believed to have funded the national expansion of BJP-rival AITMC which currently governs West Bengal. West Bengal is a largest market for paper lotteries. BJP leader Suvendu Adhikari earlier accused AITMC as working in cohorts with Martin Group.
Martin's entities are also said to have influenced Bengal's decision in the crucial GST GOM on online gaming, casinos, and racecourses. Future Gaming website prominently provides GST amounts paid to West Bengal. The company says it paid close to 12,000 crores in GST to date since 2017 to West Bengal alone.