Offshore casinos in Goa have now acquired their No Objection Certificates (NOCs) from the Goa Coastal Zone Management Authority (GCZMA). This comes a year and a half after the National Green Tribunal (NGT) made the clearance mandatory.
With this, the offshore casinos can now freely operate in the Mandovi River up to 12 nautical miles. These casinos include the ones operated by Delta Corp., Golden Globe Hotels, MV Majestic Pride, High Street Cruises and Entertainment, and Goa Coastal Resorts & Recreation.
Last year, the NGT came to notice that the casinos operating on Mandovi do not have Coastal Regulation Zone (CRZ) clearance and issued the order. Following that, the GCZMA asked the casinos to submit required documents.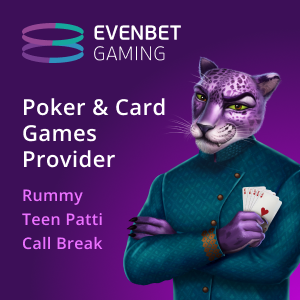 According to The Times of India, the casino this year were granted an in-principal approval. "The authority after detailed discussion decided to grant the approval to operate the casinos in the riverine area," the GCZMA said.
However, the coastal management authority noticed that the environmental impact assessment (EIA) was still missing from submission. The authority clarified that the NOC will only be granted after EIA submission after an activist named Kashinath Shetye approached the National Green Tribunal (NGT).
In the latest meeting, GCZMA noticed that the casinos have submitted their EIA. However, it issued a re-inspection before issuing the NOCs that would allow casinos to operate up to the aforesaid distance.
28% GST to take a toll on profit margins; casinos disagree
Starting October 1, the new GST rate at 28% on the entry amount has come into effect. While there are speculations around profit margins of casinos being hampered, they believe it won't interfere with the operations.
Delta Corp., has already revealed their plans to introduce a new casino vessel double the size of Deltin Royale. The company believes that the main reason for staggered growth is that the company has reached volume. With introduction of a new vessel or casino, it will see growth in revenue. However, the increased tax burden due to 28% GST remains a questionable aspect of revenue growth for the casino industry.