The Chief Operating Officer for Delta Corp Limited, Manoj Jain believes that the company is operating at its max capacity and in order to further increase revenue, they would need to augment their capacity first. The capacity here is referred to the casinos and vessels.
This comes in the backdrop of its recent financial statement for Q2FY24 where the company reported a net profit of Rs 69.4 crore, a mere 1.74% increase compared to Q2FY23.
"Our dominant business is casinos and not hotels where the growth comes with the capacity. In our case, our capacity in terms of our vessels and casinos are in a maxed out situation. The next level of growth can come only with the arrival of a new vessel or a new casino," said Jain as quoted by ET HospitalityWorld.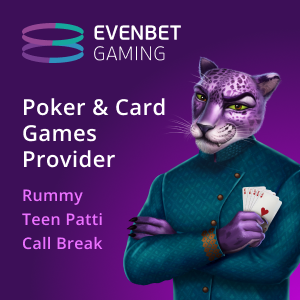 To achieve that, the company is set to launch its new offshore casino vessel sometime next year which will have double the capacity of the existing largest and flagship vessel, Deltin Royale.
A 450-room hotel in Panjim in Goa within 10-minute driving distance from their existing jetty is another big project on the cards. It is expected to finish within the next 18-24 months. Furthermore, the company is also planning to build an integrated resort on a piece of land they own near the international airport at Mopa.
In order to further improve operational efficiencies and increase profitability, the company is utilizing modern technology and machinery for several games like roulette, poker and blackjack, thereby reducing the turnaround time and providing 100% accuracy.
Jain also revealed that nearly 100% of their casino customer base is from India, and so any changes to the international business will have minimal effect on the whole.
"Out of the 1.4 billion population, only 10,000 to 15,000 people are what we are getting daily to our casinos today. This is quite low compared to mature destinations like Macau, Philippines, etc. There is huge scope for growth for the sector in India," he added.
When it comes to the recent GST rate changes Jain said that it is actually having a negative impact on their business as players need to pay the tax at the entry point during the purchase of chips regardless of whether they win or lose. The ideal situation would be to tax at the exit point, according to Jain. He hopes the policy is reviewed by the government soon.