The Goa Coastal Zone Management Authority (GCZMA) will re-inspect offshore casino sites on Mandovi River before any No Objection Certificates (NOCs) are issued to the casino operators.
Earlier this year, the GCZMA granted in-principle approval to offshore casinos. However, it clarified that the NOC will only be issued after the environmental impact assessment (EIA) reports are submitted.
Despite the submission of all the required documents from the six casino operators, the authority has changed its mind now after an activist named Kashinath Shetye approached the National Green Tribunal (NGT) in relation to the fact that the casinos did not have Coastal Regulation Zone (CRZ) clearance.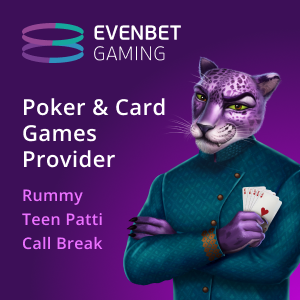 As per Shetye's complaint, the operations of offshore casinos are affecting the local aquatic life in the area, affecting fish breeding in particular. His initial complaint to GCZMA was dismissed, however Shetye filed another one, this time with NGT.
As per a 2011 notification, the six casinos operating on Mandovi River were required clearances from CRZ in order to operate up to 12 nautical miles on the river. There is no restrictions on operation of licensed casinos in Goa, however different clearances are required for offshore casinos to continue operations.
Currently, the GCZMA is hearing cases involving casinos run by Delta Corp., Golden Globe Hotels, MV Majestic Pride, High Street Cruises and Entertainment, and Goa Coastal Resorts & Recreation.
Meanwhile, the Goa State Pollution Control Board in October 2022 assessed damages caused by offshore casinos while operating without NOCs. The board was directed to recover the compensation for damages for the said time period.
Recently, the casinos are facing a rough time due to the GST rate changes and tax demand notices. On top of that, the Enforcement Directorate investigated a few onshore casinos for suspected black money transactions earlier this week.