Operating a casino in Goa has got a bit rough, as the state government will now cancel the licence if any key managerial staff is found guilty of a criminal activity. The licence will be withdrawn only when the crime has a punishment of at least two years imprisonment under the related law(s).
This means that a casino licence can be revoked, in case the employee or any other person with high influence is convicted afterwards. Undersecretary of the home department Vivek Naik elaborated further about the matter related to operation of casinos in the region.
"If a person is convicted after the licence is granted, then such licence will be cancelled immediately, and all fees paid shall stand forfeited to the government," Naik said, according to The Times of India.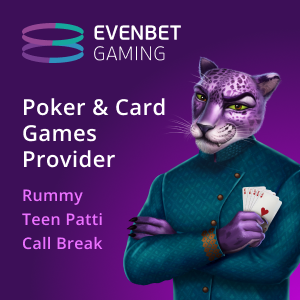 In light of the type and size of the enterprise, the degree of the danger of money-laundering or terrorist funding, and other relevant considerations, Naik stated that the gaming commissioner or the inspection officer will have the authority to conduct inspection on premises periodically.
Currently, a total of 17 casinos are operational in the union territory. Out of these, 11 are land casinos, while six offshore ones are situated in the Mandovi River. The concerned authority will now undertake a re-inspection for all high-ranked staff. New licence applicants will also have to go through similar inspection.
Casinos under mandate to provide criminal records of its personnel
Any new firm applying for a licence to operate will now have to provide criminal records of its important personnel. These include shareholders, partners, persons holding a significant or controlling interest, and senior management officials.
This comes soon after the GCZMA issued a re-inspection of offshore casinos before granting them a No Objection Certificates (NOCs). The re-inspection was for different checkpoints, and the casinos have now received their NOCs. However, casinos can expect similar inspection multiple times moving forward in the future.