The Macao SAR Government said the development of non-gaming elements and attracting more foreign customers will be the key points of a re-tendering for casino concessions that launched Friday 29 July.
As per order of the Chief Executive as first reported by Agsam.com, Macau's new round of public bidding for casino concessions began last week and will run until 14 September. A Tender Committee tasked with awarding up to six new concessions will be chaired by the Secretary for Administration and Justice, Cheong Weng Chon.
The Macao SAR Government last month published the rules for the re-tendering of Macau gaming licenses. Licenses of six casinos are set to expire at the year-end after an extension of six months.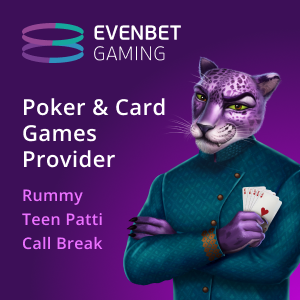 Titled Administrative Regulation 28/2022, the new regulations follow Macau's amended gaming law and lay down rules for issuing new licenses to foreign concessionaires. The revised limit for the concessionaire term is 10 years down from 20 years.
Until recently, Macau had enjoyed a monopoly in legalized casino gaming in East and Southeast Asia. The emergence of new destinations like the Philippines have impacted the market share of Macau.
At a press conference held Thursday (July 28) afternoon, the government pointed out that participating companies focusing on non-gaming elements, social responsibility and developing foreign markets. "The government will require the companies participating in the tender to give a detailed account of their investments and commitments in terms of non-gaming development plans and the development of overseas markets," Cheong said was quoted by Agsam.com
Recently, a revised version of the law clarified that even if the property where the casino is based is not owned by the concessionaire, it can continue operating as a managing entity if a contract is established with the operator. The enclave government said it would prefer companies that have prior experience in running gambling operations and operating games of chance. JP Morgan's analysts in Memo recently said they expect all the six incumbents to end up being the new winners.