In their first statement ever since the controversy came to light, the alleged Mahadev Book mastermind Saurabh Chandrakar and Ravi Uppal have denied all allegations against them for running an illegal betting network. As part of their statement they said that they are "wrongly accused and portrayed as masterminds of this operation".
As per Chandrakar and Uppal, they are being made scapegoats by the investigators, adding that the entire activity is aimed at tarnishing the reputation of "two law-abiding citizens". The statement adds that just because they are living lavish lifestyles doesn't mean they are involved in illegal activities.
This begs the question as to why a person widely regarded as the mastermind of the entire operation from the beginning has now come out to claim innocence all of a sudden.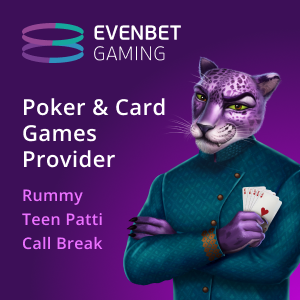 Importantly and interestingly, the statement has introduced a new name in the matter in the form of Shubham Soni who is being claimed by Chandrakar and Uppal to be the actual mastermind of Mahadev Book. They allege that Soni owns a company called 'Mahadevbook Markets Limited' which is registered in St Vincent and the Grenadines. He is also a shareholder and director of the said company.
The duo claim they have "credible documents" to prove that Soni is the "principal architect" of the Mahadev Book operation.
"We are committed to offering our complete cooperation to the authorities to ensure justice is served, and the truth prevails untarnished," they said as part of their statement.
This raises another question – if they are really committed to cooperating with the authorities why do they not come to India and answer ED's queries?
Chandrakar claims that he has 25 branches of "Juice Factory" in Bhilai, while Uppal claims to have a successful civil construction business across Chhattisgarh as well as in the Middle East. Both of them are also offering their cooperation if the all law enforcement agencies rectify their statements against them.
The illegal betting app has been plaguing the South Asian region and duping innocent people, luring them in through celebrity advertisements. It recently came to light that the ED is investigating the role of 34 celebrities for their alleged involvement in promoting the illegal betting network's bouquet of apps.
The statement issued by Chandrakar and Uppal has brought a new twist to the matter with the name of Soni surfacing.