On Tuesday, November 07, Mumbai Police got involved in the Mahadev Book betting probe. The body filed an FIR against the promoters of the app – Saurabh Chandrakar, Ravi Uppal, and Shubham Soni and others. The case is registered over illegal betting and cyber fraud amounting to more than Rs 15,000 crore.
The said individuals are booked under IPC sections 420, 465, 467, 468 and 120B. Furthermore, Maharashtra Prevention of Gambling Act section 12 (A) alongside sections 66C and 66F of the Information Technology Act are also charged.
According to The Indian Express, Economic Offences Wing may take over the proceedings, due to involvement of cybercrime and cyberterrorism.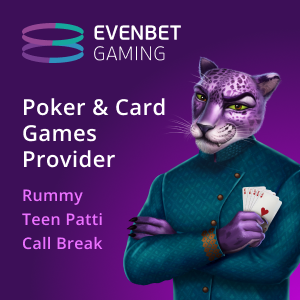 Chandrakar, Uppal, and Soni, alongside 29 others, are the known operatives of the Mahadev Book app. Some of them are currently hiding in Dubai, while others operate the illegal activities across the country. Their betting activities have a global presence, with different betting apps operating under the same umbrella network.
Mahadev Book mainly used celebrity promotions on various socials media platforms to lure in more people for easy profits. The money collected from them were then moved through various hawala channels.
The celebrities promoting Mahadev Book are also under investigation, with ED recording statement of every celebrity to get for information on hawala channels that were used for payment.
Mahadev Book saga takes a political turn
Mahadev Book has been in the know of late, especially in the state of Chhattisgarh. Notably, the key promoters are based out of Bhilai, and have expanded the network while starting as small-time bookies.
Recently, the Enforcement Directorate (ED) alleged state CM Bhupesh Baghel to have received Rs 508 crore from the app promoters. Baghel, however, has remarked all the claims and accusations as bogus.
More recently, Prime Minister Narendra Modi also came forward to target the Congress-led government in the election-bound state. The PM, in his multiple rallies, said that the Congress government promoted illegal betting among the youth.
Meanwhile, Baghel and other Congress officials have opined that Bharatiya Janata Party (BJP) is misusing the power to play dirty games. The BJP, along with ED, is imposing fake allegations to tarnish the reputation of the party and its officials, claimed the Congress.