Neela Films, the producer of television show 'Taarak Mehta Ka Ooltah Chashmah' (TMKOC), is foraying into gaming, animation, and e-commerce with its new venture Neela Mediatech Pvt. Ltd. The company has infused Rs 24 crore along with the rights to the IP, TMKOC. With this, the company aims to diversify and extend the show's IP. The new venture intends to reach 100 million game downloads by March 2024.
Neela Mediatech stated that their primary mission is to leverage the show's captive audience viewer base of 60 million individuals. The gaming vertical has debuted with 15 games and over 5 million downloads, while the YouTube Rhymes/ Baalgeet Channel has already crossed 1.5 million subscribers across various languages, including English, Hindi, Marathi, Punjabi and Bengali.
The new gaming portal christened, 'TMKOC' Play, short for 'Tarak Mehta Ka Ooltah Chashmah', will be based on the popular show theme, reliving the TV characters for the online audience going beyond television. The portal will host free-to-play, cloud-based and blockchain-powered games. It will also have animated shows and rhymes catering to children.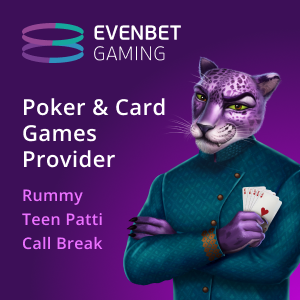 The company, which has a family-based audience from 8 to 80 years, will now focus on the gaming and animation audiences. With more than 5 million downloads already, the platform aims to fulfill mobile-first consumers' needs. The games offered will be across single and multiple-play formats like Bhide Scooter Race, Run Jetha Run, and Jump Bhide Jump, among many more.
Announcing the new venture, creator, producer and managing director of Neela Film Production and Neela Mediatech, Asit Kumarr Modi said, "We've been at the helm in the entertainment space for decades, and now, with gaming emerging as the next frontier of entertainment, we're taking a bold leap to offer our audience more excitement and value. Our strategic vision includes reinforcing our content pipeline, captivating the mobile-first gaming community, and establishing ourselves as the go-to YouTube Channel for children. With this we hope to redefine the entertainment space ensuring that our audience continue to enjoy exceptional and immersive experiences".