Minister of State Rajeev Chandrasekhar recently addressed the National Conference on Child Sexual Abuse Material (CSAM) organized by the National Human Rights Commission in New Delhi on March 3.
During the conference, Chandrasekhar said that it would be exceedingly challenging for games that utilize CSAM to be available on the internet as India is in the midst of establishing new guidelines under the IT Act.
Chandrasekhar further emphasized that freedom of speech cannot be used as a shield for user harm, criminal activity, or unlawful activity. He also reiterated that intermediaries would be held responsible for the content that appears on their platforms, according to Swarajay.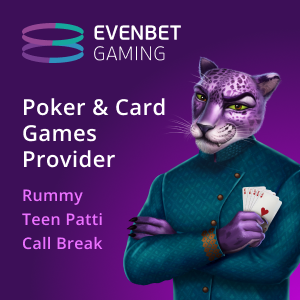 "For decades, the model that was followed was that intermediaries were not accountable for the content on their platforms and encouraged anonymity to prevent traceability of the illegal content. This helped the proliferation of child sexual abuse and other illegalities on the internet," Chandrasekhar said.
He also said that the government led by Prime Minister Narendra Modi has adopted a new strategy saying, "An intermediary, if it wants to do business in India, is now under obligation to carry out due diligence over the kind of content it carries and if there is content which is illegal or CSAM, it has to inform us about the first originator when a court order is produced."
Chandrasekhar stated that it is in the interests of the government and the intermediaries to ensure that the internet is free from harmful content like CSAM. Speaking on the same topic, he said, "There are thousands of games which are gamified CSAMs – we are in the process of enacting new rules under the IT Act which will make it very difficult for games that will incorporate CSAM to be available on the Indian internet."
The upcoming legislation will address everything required to guarantee that India's Internet is secure and reliable for its digital citizens. "India will chart its course to ensure that the internet is safe and trusted, not just for adults but also for children," Chandrasekhar asserted.