The mobile gaming market in India is projected to hit a $5 billion opportunity by 2025 from the current $1.5 billion, according to a recent Sequoia India and Boston Consulting Group report. Recently BCG X SEQUOIA Mobile Gaming Report was released with a bevy of facts that illustrate the growth trajectory of the mobile gaming scenario.

Growth of Mobile Gaming

While western countries are big on consoles, mobile gaming is what largely defines the Indian gaming scenario. According to the report, Mobile gaming is expected to triple to a $5Bn+ market opportunity by 2025 –  300Mn+ user base, growing with ease of access; spike in new adoption; leading companies actively shaping market evolution with increased marketing spends.
The report also mentioned that the unprecedented level of investor interest is indicative of high expected growth in the industry – 33% of all funding for gaming in India came in Q12021; gaming platforms winning at the back of variety in the proposition.

With the rise of gaming, we've seen a parallel rise in gaming content being live-streamed with tons of fans consuming the gameplays and live tournaments along with influencers sharing their own experiences. The report also highlights familiarity in content, user-generated content (e.g., esports), influencers that serve as effective hooks to onboard new gamers, ease adoption and drive more engagement overall. The report mentioned that big Youtubers are making 50-60 lakhs ($65-80k USD) a month from YouTube alone. Brand partnerships are over and above that. 

Prachi Pawar and Pushpak Kedia of Sequoia India said in a company note, "There are now over 300 million gamers in India, and revenue across all gaming devices reached $1.8 billion in 2020, up 500 percent from 2016. The big driver is mobile gaming which accounted for $1.5 billion last year. Sequoia India and the Boston Consulting Group expect mobile gaming revenue to reach $5 billion by 2025."
The report touches upon key imperatives that will drive the next wave of growth for this fast-paced industry. These entail enhancing the discovery and adoption through casual and free-to-play games, improving usage and retention by diversifying genres to increase engagement and retention, and effectively driving monetization through localized pricing strategies, among others.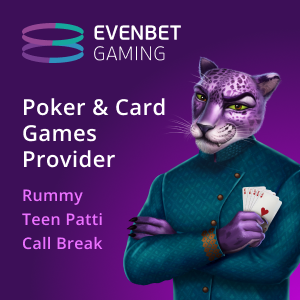 MPL, for example, has a genre-agnostic platform. This has led to them being popular with a wider variety of gamers, resulting in more paying users and higher retention than most others in the space.

With more and more investments being pumped in and the rising consumption graph of gaming content, the gaming sector is charting its billion-dollar story one step at a time.