On March 15, Mohammad Rizwan, captain of Pakistan Super League (PSL) franchise Multan Sultans, was spotted wearing the team jersey with the logo of Wolf777 News, a surrogate website of illegal offshore betting company Wolf777, covered up with a piece of brown tape.
Establishing and promoting surrogate websites is the modus operandi of most of the gambling websites to advertise stealthily without effectively breaking the laws.
According to Wisden, even before the game, there were reports in the Pakistani media that Rizwan was not happy with having Wolf777 News as one of the sponsors of the team. A reporter, named Imran Siddique from Dawn News, had said talks regarding the jersey were being held between Rizwan and the Multan Sultans management.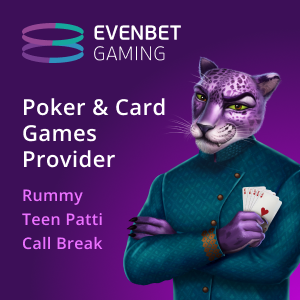 To clarify the situation, Multan Sultans published a statement on Cricket Pakistan, saying, "Wolf777 News is a sports website that is trying to compete on a regional level with other sports news websites. Multan Sultans categorically denies the speculation that Wolf777 News has any connection to betting/gambling, nor there are links or tabs on its portal to any betting/gambling website."
"Our association is with Wolf777News only. As a responsible entity, we are aware of our obligations and will neither be associated with a partner that promotes betting or gambling nor will support such venture," they added.
Wolf777 News sponsored Multan Sultans back in 2022 as well. Meanwhile, the Pakistani government has not taken any measures yet to curb the promotional efforts of surrogate websites despite gambling and betting being illegal in the country.
Three other teams in the just concluded PSL also had surrogate websites as jersey sponsors. This has started discussions in the country about the growing presence of surrogate websites and their surreptitious promotion of betting and gambling platforms.
Recently, just like Rizwan, former Pakistani cricketer, Shahid Afridi also taped out Lotus365 News logo during a match against India Maharajas in the Legends League Cricket Masters tournament which is being held in Doha, Qatar. With gambling and alcohol prohibited in Islam, many other cricketers have also refused to wear jerseys promoting such brands in the past.