The Ahmedabad Crime Branch has reportedly issued a lookout notice against self-proclaimed 'social worker' Rakesh Rajdev alias Rakesh Rajkot or 'RR' in an INR 1400 crore cricket betting racket.
Rajdev allegedly runs a vast betting network through various agents and bookies across the country through various locations through dummy companies and network of agents and middlemen. Earlier in February, the Ahmedabad crime branch had uncovered this big racket and registered an FIR against RR and his associates Chetan Patel alias Tommy Unjha, Khanna Asif alias Ravi Hasmukh Patel, Karmesh Kiritbhai Patel, and Harikesh Pranav Patel amongst others under various sections of the Indian Penal Code (IPC) for cheating and fraud.
The cops also traced 11 bogus firms and 12 bank accounts used for receiving and transferring and laundering money generated through illegal betting transactions. As a follow-up to the probe, cops have now reportedly issued a lookout notice to nab and arrest RR and Tommy Unjha if they are found to be travelling through any airport in India or otherwise found at any other location within the country. The Enforcement Directorate (ED) is also said to be probing the money trail of Rajdev's betting racket and various hawala transactions that RR and his associate through various shell companies and hawala operators have been indulging in over the last several years.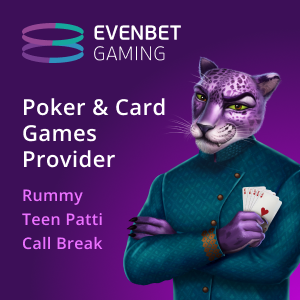 RR who on his social media platforms and websites claims to be a 'social worker' and hotelier with business interests in Gujarat and Dubai is in reality a betting kingpin with a history of many cases against him but nonetheless, enjoys an openly gilded lifestyle in Dubai without any fear of action from Indian investigative agencies. RR operates a big online betting ring through various skins and platforms with annual turnover worth thousands of crores. Some prominent betting platforms being run by him include 'Wolf77' and 'Diamond Exch'.
Rajdev's Wolf777 has been splurging heavily on advertisements, openly promoting the betting brand and its surrogate news website on digital and media platforms as well as sponsorship of prominent cricket teams, despite the Ministry of Information and Broadcasting's two recent advisories asking news platforms to desist from showcasing such advertisements.
The central government recently blocked over 138 domain names of illegal offshore betting and gambling website but Wolf777 does not figure in the list and continues to operate with impunity. It remains to be seen whether law enforcement agencies will make a concerted effort to permanently curtail illegal betting platforms such as the ones operated by RR and his minions or whether the investigation will fizzle out in due course.