Nazara Technologies may soon expand its real money gaming offerings further as CEO Nitish Mittersain said that it is looking to acquire companies hit by tax demands as they may be available at attractive valuations right now.
However, Mittersain is wary of the risks associated with such acquisitions. He said that they would need to work out how to eliminate the issue of past tax claims that these real money gaming companies are facing and de-risk their investments.
"Given that the new taxation regime transfers the liability to the player, platform providers need not worry about taxation going forward. But retrospective dues are definitely a challenge. They are nearly three times the books of these companies, and we definitely cannot absorb those," Mittersain said to The Economic Times.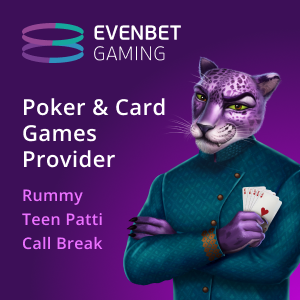 The entire real money gaming industry is facing the wrath of the tax authorities. The combined tax dues amount to about Rs 1.5 lakh crore in the form of retrospective taxation on top of the recent GST rate change to 28% on full face value.
Meanwhile, Nazara Technologies recently raised a total of over Rs 500 crore comprising an investment of Rs 100 crore from Zerodha co-founder Nikhil Kamath along with SBI Mutual Fund which includes Rs 200 crore from SBI Multicap Fund, Rs 120 crore from SBI Magnum Global Fund and Rs 90 crore from SBI Technology Opportunities Fund.
While Nazara might be able to handle the increased GST burden, the tax demands are too steep for most of the other players. Interestingly, industry experts claim that the demands do not have proper basis.
Nazara Tech recently announced the launch of Nazara Publishing, a game development division with an aim to launch up to 20 games in the next 18 months. The company will also be investing a minimum of Rs 1 crore for each game.
The platform aims to provide the developers with various benefits like localisation, data analytics, beta testing, enhanced monetization and better user acquisition. This, along with the company's plans to acquire real money gaming firms, seems to be the strategy that it has adopted for expansion both domestically and internationally.