Gujarat High Court bench comprising of Justices Biren Vaishnaw and Mauna Bhatt vide order dated 3 November 2023 stayed a show cause notice issued to fantasy operator Vision11 under section 74(1) of the CGST Act. The tax department has proposed to raise a demand of over Rs. 1700 crores alleging the services provided are in the nature of betting and gambling.
Vision11 relying on past precedents in Varun Gumber vs. UOI and other cases has challenged the notice on the ground that it only provides a platform for playing skill-based games and is not engaged in any activity of betting and gambling. The Company argued that it holds all the winnings and credits in trust and that it has no lien over the same.
Under the show cause notice, the tax department has alleged that Vision11 provides an online betting platform and has further proposed to levy GST on the 'face value' of total bets.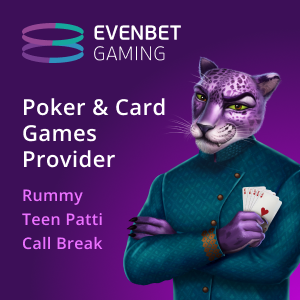 The matter was tagged along with another similar case involving the Twelfth Man Fantasy. The petitioner Twelfth Man Fantasy have also challenged the constitutionality of Rule 31A of CGST Rules on several grounds, including that the rule is manifestly arbitrary and goes beyond the statutory mandate.
Both the companies pointed out that while with effect from 1 October this year, the law is amended, however, the same cannot be made applicable for the period prior to its insertion.
The Directorate General of Goods and Services Tax Intelligence (DGGI) has so far issued show cause notices for retrospective tax dues for the period 2017-2022 to over 40 online real money gaming companies totalling a staggering amount of over Rs. 1.5 lakh crores, plus interest and penalty, based on the interpretation that the platforms are offering gambling and betting services, and hence every bet or entry fee on the platform is subject to 28% tax.
After hearing the parties, the Gujarat High Court granted a stay on further proceedings and the matter may now be heard in January 2024.  Similar cases were filed in a few other High Courts including the Bombay High Court (Goa Bench) and Sikkim. A special leave petition on similar matter is pending before the Supreme Court involving skill gaming operator Gameskraft.