The Kathmandu Valley Police arrested 165 people in raids recently across multiple illegal gambling establishments during the Tihar festival (Diwali Celebration) in Nepal.
The police raided a total of 13 locations in Kathmandu after receiving intelligence about the possibility of illegal gambling activities being carried out in these places, as per the Kathmandu Valley Police Office. The raids led to the seizure of cash worth Nepalese Rs 34.6 lakh.
Illegal activities like gambling and betting increase almost everywhere during festivals with the operators trying to cash in on it.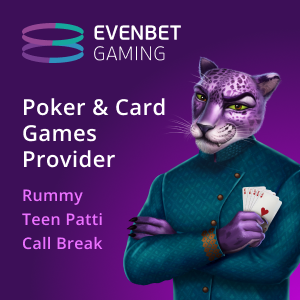 Nepal government taking measures against illegal gambling
In recent days, Nepal has been tightening its stance against illegal gambling, be it through busting of illegal gambling establishments or banning of illegal offshore platforms. Meanwhile, the casinos that are licensed are also under the scanner for possible money laundering operations.
A report by Asia/Pacific Group (APG) on Money Laundering advised Nepal to work further towards improving their supervision of non-financial businesses and professions, including casinos.
Also, in a big move earlier this week the Nepal government banned social media app TikTok to preserve the nation's "social harmony". While details or reasoning behind the ban have not been issued officially, many believe this is due to the rampant presence of illegal gambling promotions by influencers on the platform.
Furthermore, other social media platforms like Facebook, Instagram, X and YouTube have also been directed to establish a physical office in the country in the next three months if they wish to continue providing their services.