The Goa Crime Branch officials arrested 12 individuals from Chances Casino premises on Wednesday, November 15 for their links with illegal betting and gambling racket.
Out of 12 arrested, 10 individuals were caught betting while one was shuffling cards and the other was the gaming manager of the casino, as per Superintendent of Police (SP) Nidhin Valsan.
"The offense is for operating/playing illegal live playing cards at Chances Casino, Dona Paula, Goa in violation of licence conditions," said Valsan as quoted by The Goan.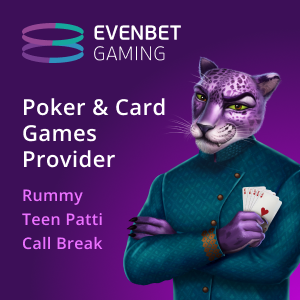 During the raid, the police seized one table of live card gambling, six tablets, 52 playing cards, a live card shuffler, card scanner, computer monitor, dealer monitor, and cash chip float containing different chips amounting to Rs 36 lakh.
Furthermore, Rs 33,000 in different denominations were also seized from the site. All the individuals have been booked under sections 3 and 4 of the Goa Public Gambling Act by the crime branch officials.
Nine arrested in North Goa for illegal gambling

On November 12, nine others in Dhuler-Mapusa in North Goa were also arrested for running an illegal online gambling racket by the Goa police. The police seized Rs 3.5 lakh from their possession, along with mobile phones and laptops.
Goa is witnessing casino regulations being worked out of late by the local authorities. While any entity can get a permit to operate a casino as long as the requirements are met, they can now lose their licence as easily in case any senior management staff has a past criminal record.
On top of this, the increased GST rate of 28% on full face value of the entry amount is expected to decrease the revenue as people may be discouraged from spending more.