Online gaming firms have united to establish the Skilled Online Games Institute (SOGI) in an effort to combat negative perceptions and "misinformation" about online real money skill gaming.
SOGI features some of the most prominent individuals from online gaming companies as its board members and is also backed by gaming industry body, the All India Gaming Federation (AIGF) along with eSports Players Welfare Association (EPWA). As per the institute officials, they are currently looking for academics covering all the industry, social, legal and psychological aspects.
In order to impart training of technical, managerial, and legal spheres of the gaming industry, the Gurgaon-based institute has partnered with IIM Bangalore, IIT Roorkee, and National University of Judicial Sciences Kolkata. Furthermore, it plans to work with many international institutions, too.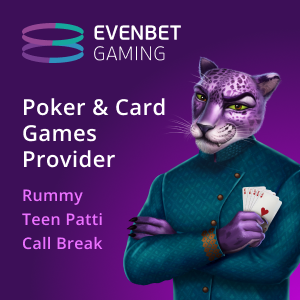 "The mission of SOGI is to be the repository of knowledge concerning all aspects of this industry, positive and negative, which will allow for a balanced debate, to ensure that Indian companies can continue to participate in this industry that has great potential, and can compete with its international peers in a responsible manner", said Amrit Kiran Singh, president of SOGI, as quoted by The Economic Times.
Singh, who has over 20 years of experience working as CEO of Jack Daniels in South and Southeast Asia, believes that the negative perception created by misinformation has the potential to severely damage the reputation of any industry.
"Over the past five years, it got off to a flying start but for regulation to keep up with its growth, it is the responsibility of the industry to ensure that there is a free flow of authentic facts and data on all facets of the industry so that decisions regarding the industry are based on hard facts," he added.
SOGI will work with the regulators in order to minimize the negative aspects of misinformation while also working to share knowledge with others.