Video games are one of the most popular forms of entertainment across the whole world. Year after year, game developers put in a lot of efforts to make their offerings enjoyable across various genres and categories.
In order to recognize their efforts, award shows are held where gamers vote for their favourite games. One of the most prestigious of these awards is The Game Awards (TGA), produced and hosted by popular game journalist Geoff Keighley.
Starting back in 2014, TGA features a host of awards to celebrate achievements across various categories of video games and the video game industry. The event has seen success over the years, with last year's viewership crossing 100 million.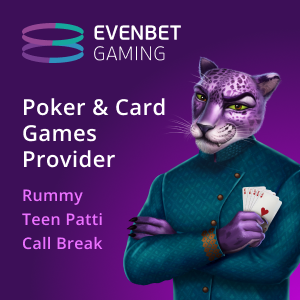 A few days ago, this year's nominees for the game of the year (GOTY) were announced and the voting for it and other categories began on the official TGA website. This year, Baldur's Gate 3 and Alan Wake 2 are the most nominated games.
There are 31 different categories across different genres, with a few of them arguably more popular than others. While 2023 has been the best year for game releases in the last few years, there can only be one winner in every category.
Here are the top categories and their nominees for this year's TGA –
Game of the Year – The most anticipated category, GOTY is given to the best game overall that captivated the hearts of gamers across the world.
Alan Wake 2
Baldur's Gate 3
Marvel's Spider-Man 2
Resident Evil 4
Super Mario Bros. Wonder
The Legend of Zelda: Tears of the Kingdom
Best Narrative – Games with story mode try to provide the best storytelling and narration for better immersion for gamers.
Alan Wake 2
Baldur's Gate 3
Cyberpunk 2077: Phantom Liberty
Final Fantasy XVI
Marvel's Spider-Man 2
Best Art Direction – Artists including technical designers and animators play a huge role in making the art style of a game and its character unique.
Alan Wake 2
Hi-Fi Rush
Lies of P
Super Mario Bros. Wonder
The Legend of Zelda: Tears of the Kingdom
Best Community Support – Games are hardly released in a perfect shape as with improving tech, there are also bugs and glitches. In these cases, developers' responsiveness and transparency on the matter and actions to make it right are much appreciated.
Baldur's Gate 3
Cyberpunk 2077
Destiny 2
Final Fantasy 16
No Man's Sky
Best Performance – This is awarded to characters. They are made as believable as the guy playing their role. The game industry has seen some of the best performances worth praising.
Ben Starr (Final Fantasy 16)
Cameron Monaghan (Star Wars Jedi: Survivor)
Idris Elba (Cyberpunk 2077: Phantom Liberty)
Melanie Liburd (Alan Wake 2)
Neil Newbon (Baldur's Gate 3)
Yuri Lowenthal (Marvel's Spider-Man 2)
Best Independent Game – Not all great games come from big studios. Small studios more often than not create some of the best single-player experiences and lead the pack
Cocoon
Dave The Diver
Dredge
Sea of Stars
Viewfinder
Best Mobile Game – Mobile gaming market is now currently bigger than the PC gaming market, with new games taking over the market each year.
Final Fantasy 7: Ever Crisis
Hello Kitty Island Adventure
Honkai: Star Rail
Monster Hunter Now
Terra Nil
Best Esports Game – Competitive gaming is one of the most popular activities across the world, with some of the games featuring millions in prize money and number of viewers each year.
Counter-Strike 2
DOTA 2
League of Legends
PUBG Mobile
Valorant