SuperGaming, the creators of upcoming home-grown Battle Royale title Indus, has revealed their latest playable character 'Pokhran' on the occasion of Diwali which will be available with its beta release to all players very soon.
The character is dedicated to India's successful nuclear test in Pokhran that established the nation as a nuclear power across the globe. Now, the creators have created a playable character named 'Pokhran' to honour the scientist, Homi J Bhabha.
"This Diwali, Indus goes nuclear! Here's Pokhran, Homi J Bhabha's crowning glory and Indus' saviour. His sole mission: To safeguard Indus & Protect the Power," the company said in a statement.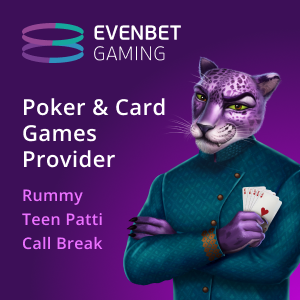 Dubbed as Pokhran III, the character features a green theme to let people know of his radioactive powers, much like a nuclear weapon. 'Pokhran' can be seen modified in a lab by a hologram of a scientist when some people raid the facility.
The new character can be seen powered by nuclear power and sends a radioactive shockwave to war off the intruders, which seems to be one of his abilities.
This trailer comes at a time when there is already a lot of hype for the game after their previous reveal and the recent addition of Indus Battle Royale's map inside Fortnite creative which was created by only two female developers under a month.
Indus has already garnered over seven million pre-registrations and is expected to see a huge launch. SuperGaming is also aiming to compete at the international level along with other popular Battle Royale titles in future.
The game also aims to promote Indian culture and heritage across the globe while also providing an enjoyable futuristic competitive mobile game. Beta for the game is set to release soon, and players are encouraged to test and give their feedback for improvements.