The ICC Cricket World Cup final is here with the home team India clashing against Australia today at the Narendra Modi Stadium in Ahmedabad. The anticipation and excitement for the final is high among fans. The same can be said about people who intend to bet on the game around the world.
News reports coming in from Visakhapatnam and other metro cities suggest that over 70% of the individuals have placed their bets on an Indian win. Notably, the Indian team has not lost a single match in the tournament so far.
On the other hand, one of the punters revealed that since Australia have a good record against India, a few of the high-risk punters have placed bets on them for a chance at significantly higher rewards.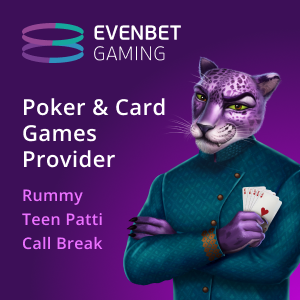 "The rates are going to be high in favour of India, but if they lose, the earnings would be big for those betting on underdog Australia," the person said as quoted by The Times of India.
With time, betting trends have also changed and in order to earn the maximum amount of money though any sport, the bookmakers provide bets on multiple aspects of the game. These include who wins the toss, man of the match, most wickets, and many more.
It is to be noted, however, that betting and gambling are illegal in India and so it is clear that a huge amount of people in the country are putting their bets on illegal offshore betting platforms.
While actions against people facilitating online gambling services from India can be taken, the ones operating from offshore are much harder to stop. Even if the website is blocked, they quickly switch to mirror domains.
Access to these betting platforms is also usually blocked by the ISP, and many websites that are legal in other countries usually block users from other countries themselves. In these cases, people use VPNs (Virtual Private Network) in order to access betting websites.
As for people providing illegal betting locally, police have been taking actions against them on a daily basis. These activities become so rampant during major sports events that news of raids on illegal betting networks surface almost every day from across different states.
India favourites to win as per Australian sports betting platforms too
A brief look across various betting platforms in Australia suggests that India are currently the favourites, leading with an average bet return of 1.3:3 on a major global legal betting platform.
Other major betting platforms indicate similar odds for the upcoming match such as 1.3:3.1, 1.4:3 and 1.4:3.2,  confirming that India are very much considered as the team to win.