Deltatech Gaming Limited, a subsidiary of Delta Corp, received a GST demand notice amounting to Rs 6384 crore on October 13, the company informed the stock exchanges today. This comes less than a month after the company was issued tax notices to the tunes of Rs 11,139 crore and Rs 5682 crore.
"The GST notice advises Deltatech Gaming Limited to pay the alleged tax shortfall along with interest and penalty failing which a show cause notice will be issued to the Company under Section 74(1) of the CGST Act, 2017," the company stated in its filing.
Deltatech Gaming is the owner of Adda52 and Addagames brands. As of now, the total amount that Delta Corp has been demanded to pay stands at Rs 23,206 crore. This total amount also now exceeds the Rs 21,000 crore that Gameskraft is being demanded, but it still remains short of the current record indirect tax notice handed to Dream11 for Rs 28,000 crore.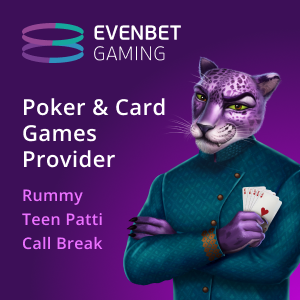 The total amount demanded is for two different periods – January, 2018 to November, 2022 (Rs 6236.8 crore) and July, 2017 to October, 2022 (Rs 147.5 crore). They are based on the gross bet value of all games played during that period. The company, however, expressed its displeasure over the criteria of levy.
"Demand of GST on gross bet value, rather than gross rake amount, has been an industry issue and various representations have already been made to the Government at an industry level in relation to this issue," the filing added.
The tax demand notice also stated that the CEO & Executive Director of Deltatech Gaming will be liable for penalty in case of non-payment under Section 122(3)(a) of the CGST Act, 2017.
Furthermore, Delta Corp has stated that these notices are "arbitrary and contrary to law" and thus intends to pursue all legal remedies available.