The scheduled hearing on October 10 by a Supreme Court bench led by Chief Justice against a Karnataka High Court order in Gameskraft GST matter couldn't take place due to constitutional bench hearings at the apex court.
Additional Solicitor General of India N. Venkatraman who is arguing for the Directorate General of GST Intelligence (DGGI) mentioned the matter on 12th October 2023 before the CJI asking the court to give it priority.
The matter is now tentatively scheduled for hearing on 31st October 2023 as per the apex court's automated computer-generated system of listing cases.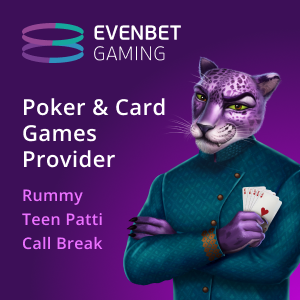 It may be noted that DGGI in the last hearing obtained a stay against the Karnataka High Court quashing of the Rs. 21,000 crores (roughly US$2.5 billion) show cause notice issued to online rummy platform Gameskraft. Subsequently, several gaming companies and Goa based casino operators were issued notices for recovery of tax on full face value.
The revenue department had claimed that the online rummy platform facilitated betting and gambling by allowing games to be played for stakes and that placing stakes even on skill based games amounts to 'gambling and betting' under GST laws. Gameskraft has claimed the interpretation of the department would cause hardship to the gaming company as the amount runs several times more than its overall profits.
Before the apex court, the authorities have claimed that Gameskraft cannot cite hardships to avoid tax payment of Rs 21,000 crores.  In a rejoinder response running into several pages, the department said the Varun Gumber case had no connection with the GST and the decision cannot preclude the department from initiating investigation against the online gaming platforms including Dream11.
As the department readies action against all real money gaming entities, the outcome from this case is crucial for the survival and direction of the industry.