Directorate General of GST Intelligence (DGGI) sent notices to three real-money gaming companies for GST dues. With these notices, the amount for alleged tax evasion has crossed the Rs 50,000 crore-mark.
As of now the three notices are handed to Play Games24x7 for Rs 20,000 crore, Head Digital Works for Rs 5,000 crore and Dream Sports for an undisclosed amount. Report suggests that tax notice handed to Dream Sports is significantly higher than Gameskraft.
A person aware of the matter spoke to Economic Times saying, "While Dream11 has been served a pre-show cause of over Rs 25,000 crore on Monday, a similar notice seeking GST dues of Rs 20,000 crore has been issued to Play Games24x7 and its affiliates, including RummyCircle and My11Circle. A pre-show cause notice raising a demand of over Rs 5,000 crore has been served to Head Digital Works."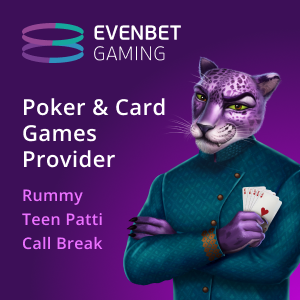 As per reports from Moneycontrol, the amount handed to Dream11's parent Dream Sports is around Rs 40,000 crore. If true, this will then surpass the largest tax notice which was previously served to Gameskraft.
Whatever the case may be, the amount has already exceeded Rs 50,000 crore in total. At the moment, the GST intelligence is investigating over 100 online gaming companies registered in the country. Furthermore, the authority has also planned to send tax notices to 40 more companies.
GST Intelligence targets RMG Firms; Cos seek judicial remedy
As per industry experts, other notices might not be on scale to the current ones. However, the total is still expected to breach the mark of Rs 1 lakh crore. Dream11 has already approached Bombay High Court with a writ petition challenging DGGI's tax notice.
Apart from these, gaming and hospitality company Delta Group was also handed a GST evasion notice of Rs 16,822 crore. Further developments in the matter are currently awaited, however, are expected to be revealed soon.