While the real money gaming (RMG) sector in India grapples with the cumulative Rs 1.5 lakh crore tax demand notices handed by the Directorate General of GST Intelligence (DGGI), illegal offshore betting firms are trying to make the most of the situation by luring more people with adverts claiming "No GST".
This is not the first time that these firms have resorted to this marketing tactic. When the GST Council had announced the new 28% tax rate they had started promoting themselves with "No GST, No TDS" adverts. The companies are taking advantage of the fact that they are not registered in India and so not obliged to pay taxes here.
"Post the October 1 notification on the 28% GST applicable on RMG apps and, given the World Cup which is underway, there has been a sudden surge in the advertisements by the offshore betting applications on social media platform claiming that their platforms doesn't attract any GST and the sum thus saved would be credited in the accounts of the customers," said a senior government official as quoted by The Economic Times.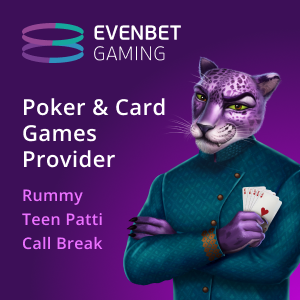 "These applications have roped in many social media influencers who are promoting/endorsing such advertisements. The ads have been brought to the notice of both DGGI and the Enforcement Directorate probing them," the official added.
As of now, the DGGI, the Enforcement Directorate and respective state police are looking into the matter and have identified several major illegal betting firms. The most infamous of them is Mahadev Book under which several others like Lotus365, FairPlay, Reddy Anna, Parimatch operate in India.
All of these illegal betting companies are registered in countries with no tax laws like Curaçao or Cyprus. The revenue that these companies generate in India is routed abroad through cryptocurrencies and local hawala channels.
"In the case of Parimatch, the DGGI probe has found that over ₹700 crore has been amassed from Indian users and the funds are routed out of the country using the cryptocurrency channel. The DGGI, which has frozen over 400 bank accounts, has found that the app was being operated from Cyprus," another official added.
One of the biggest betting networks in India, Mahadev Book is being probed by the ED extensively. While the officials have made several key discoveries, the mastermind Saurabh Chandrakar and Ravi Uppal still remain at large.
Mahadev Book operates with a franchise-type model with the company keeping 70% of the share and the remaining going to the agent. The estimated total earnings of the app amount to Rs 450 crore every month.