Responding to the Public Interest Litigation (PIL) filed by Noida-based NGO Social Organization for Creating Humanity (SOCH) in July, the Centre submitted its response in the Delhi High Court late last week.
As per the PIL, SOCH challenged the constitutional validity of the Information Technology (Intermediary Guidelines and Digital Media Ethics Code) Amendment Rules, 2023 that were made to regulate online gaming, calling them arbitrary and unconstitutional.
The NGO also claimed that the decision has resulted in regulatory confusion in the online gaming industry, giving rise to arguments regarding division of powers between the states and central government when it comes to regulating the industry.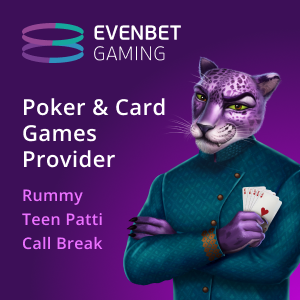 The Centre, however, responded that it, under Entry 31 of List I (Union List) and Entry 97 (residual powers), possesses the authority to regulate matters related to online gaming. The powers also go beyond state boundaries and fall under the domain of "Inter-State trade and commerce".
Furthermore, the government also argued that the plea by SOCH is a proxy litigation and the NGO does not have the required legal standing to contest the Intermediary Guidelines and Digital Media Ethics Code, reported Storyboard 18.
The rules were drafted and notified by the Ministry of Electronics and Information Technology (MeitY), who at the time, clarified that they were made after extensive consultation with public and industry stakeholders.
Moreover, responding to the claims by the NGO that the government is outsourcing the process of self-regulatory bodies (SRBs) to private bodies, the Centre said that the move will actually further improve the safety and integrity of online gaming platforms.