Another case of suicide due to online rummy addiction has occurred in Tamil Nadu. Vinod Kumar – a resident of Madambakkam (Tambaram), Chennai – took his own life after losing money on an online rummy app.
According to reports, Kumar was winning small amounts of money when he started playing online rummy. Later on, he became addicted to the game and started putting in more money. However, subsequently he began losing it.
Kumar's wife asked him several times to stop playing the game, but he did not pay heed. He allegedly took a loan of Rs 20 lakh through loan apps and lost all the money on online rummy. Due to guilt and frustration of losing all the money, Kumar decided to take his own life while he was alone at home, according to ABPlive.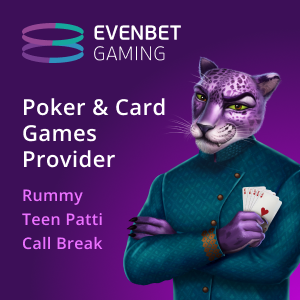 Many other similar cases have also surfaced of people committing suicide after losing money on online games. Recently, PMK leader Anbumani Ramadoss talked about how a 25-year-old person from Coimbatore took his own life after losing money on online rummy.
Last year in October, the Tamil Nadu legislative assembly passed the Tamil Nadu Prohibition of Online Gambling and Regulation of Online Games Bill, 2022.
While the ordinance lapsed in late November, the Governor has not given his assent to the Bill yet. Rummy has been deemed as a 'game of skill' and is not considered as gambling under Article 19(1)(g) of the Constitution by the Supreme Court, while the Bill has categorized it as gambling.
Earlier this week, Tamil Nadu chief minister M.K Stalin questioned the Governor's actions, asking about why he has not given his assent to the Bill banning online rummy in the state. Stalin further emphasized that if the assent had given, these suicides could have been avoided.