Viresh Salimathan, deputy manager at the Haveri branch of ICICI Bank in the city of Haveri in Karnataka, was arrested for misusing bank funds in order to fulfill his online rummy addiction.
Salimathan misused Rs 2.36 crore of depositor's funds. Individuals who are promoted to the post of deputy manager have the authority to transfer bank funds totaling Rs 5 lakh to various accounts in a day. By taking advantage of this, he transferred funds to his friend's account from August 2022 to February 2023 and utilised it to play online rummy, as reported by TV9 Kannada.
When the bank manager became aware of the situation, he promptly informed the police about the crime and a complaint was lodged with the Haveri Nagar police station. Following this, Salimathan was arrested.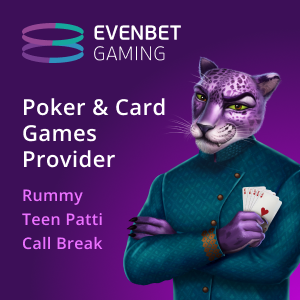 Meanwhile, the public have voiced their anger regarding the incident, questioning how someone could misappropriate their hard-earned money for online rummy addiction. They have demanded that customers should not be tricked out of even a single rupee, and that the culprit should be harshly punished.
Following the arrest, the case has now been handed over to the CID. Further details of the case are yet to be revealed.
In a similar news, an individual, identified as Sujit Dinkar Zhunjar in Maharashtra, was arrested for stealing car batteries to satisfy his online rummy addiction.
The culprit was arrested after several complaints were filed with the police about several of the vehicles having their batteries stolen while parked at service roads and petrol pumps along the MIDC highway in Satara city. The police set up a search party and arrested Zhunjar while on night patrol.
After questioning the person, the police revealed that Zhunjar had stolen vehicles batteries worth Rs 4 lakh 7 thousand to play online rummy.