A division bench of the Bombay High Court comprising of Justices Gautam S. Patel and SG Dige by an order dated 18th January, 2023 directed the Reserve Bank of India (RBI) to consider Play Games 24×7 Private Limited's compounding application for issuing equity shares to foreign investors within a period of four weeks of them making a fresh application.
The Bombay High Court passed the order while hearing a 2021 right petition filed by Play Games 24×7 Private Limited (the company that operates online rummy website RummyCircle and fantasy sports website My11Circle). The writ petition alleged that the Reserve Bank of India (RBI) was not processing the compounding application filed by the company for certain 'procedural' or 'technical' contraventions under the Foreign Exchange Management Act, 2000 (FEMA) and regulations framed thereunder.
Games24x7 had issued certain equity shares to foreign investors for the period 23rd June, 2006 to 1st February, 2012 but failed to file necessary reports within 30 days as required by FEMA regulations. To settle and compound the necessary procedural lapses, Play Games had filed a compounding application with the RBI. The Reserve Bank, however, asked the company to seek clarification from the Department for Promotion of Industry and Internal Trade (DPIIT) and Ministry of Commerce & Industry regarding the legality of their activity and despite writing to DPIIT multiple times, Play Games claimed that it did not receive any response.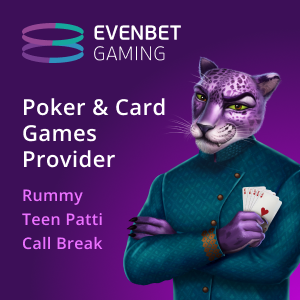 In response to Games 24×7's petition in court, DPIIT noted that since Play Games through its subsidiary Ultimate Games conducts Teen Patti ('Three Card' game) and 'Call it Right' games, it falls under the ambit of Gambling and Betting which is a prohibited sector under FEMA Regulations and the applicable FDI Policy. DPIIT further sent the reference of the matter to the Enforcement Directorate (ED) for necessary action for violation of FEMA. The petitioner company, on the other hand, contended that it offers Ultimate Teen Patti since 2015 and it does not involve any prize that can be won by the player that has monetary or tangible value. It made the same contention about 'Call it Right' game while noting that it was offered only in western markets and not in India.
Finding force in the petitioners' arguments, Justice Patel in his order on behalf of the bench noted previous judgments of Supreme Court on games of skill and definition of gaming and noted that to constitute 'gambling', two conditions should be met: (i) it must be predominantly a game of chance; and (ii) it must be played for a reward. The court noted that in both Ultimate Teen Patti and Call it Right games the possibility of getting any monetary benefit or rewards was missing and thus the activity would not amount to gambling.
The court further noted that the said games were not even offered from the period 2006-2012 period for which the current matter of procedural lapses and compounding application pertained to. While noting that Games 24×7 must continue to comply with the laws of the land and 'the mere fact that there is a game of chance on the website does not in itself make the activity gambling unless there is an accompanying reward or promise of a reward', the court observed:
"This is the factual and legal position as it emerges from the record before us. We must clarify that whether it is for a past period or for an ongoing or future period, it is undoubtedly necessary that the Petitioner must remain clear of any illicit or prohibited gambling activity, whatever the platform. If this is illegal in India, it does not become legitimate merely because it is online or because foreign investors have put money into it. We have the statement made across the Bar and which we will of course have to accept as an undertaking to the Court that at no point will the Petitioner's activities involve gambling, so long as it is prohibited by our law. The mere fact that there is a game of chance on the website does not in itself make the activity gambling unless there is an accompanying reward or promise of a reward."
The court, thereafter, proceeded to direct the RBI to consider within four weeks a fresh application to be filed by Games24x7 within two weeks from the order for compounding of procedural lapses between 2006-2012 in certain foreign exchange filings. The Bombay High Court's order in this matter provides important clarity on the well accepted definition of gambling and the fact that free-to-play or freemium games of chance which do not involve staking of money or any prize would not fall within the ambit of gambling or betting.