Ministry of Electronics and Information Technology (MeitY) which yesterday notified the long awaited rules for online gaming will have consultations with the gaming sector stakeholders today at 11 am. This invite only meeting chaired by Minister of State for MeitY Rajeev Chandrasekhar will be held at Electronics Niketan, New Delhi.
In an email invite, accessed by G2G, MeitY has asked for senior management officials of gaming companies to be present to the extent possible.
Over the last one year, MeitY has met gaming industry stakeholders on multiple instances. On January 2, 2023, less than a week after being named the nodal ministry for online gaming, the MeitY unveiled the draft rules for public consultation.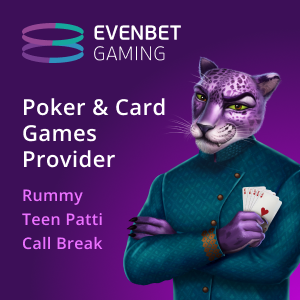 The ministry met industry stakeholders various times after notifying the draft rules. The pre-rules consultation also involved meeting parents, students, and educators
The rules are result of long pending  demand for having regulations in place for online gaming  to address the stakeholders concerns. States in recent times enacted laws to completely prohibit gaming for stakes leading to legal challenges in courts.
The sector has seen a drastic rise in number of players and revenue after the pandemic and is dubbed as a sunrise sector. Indian online mobile gaming is a $1.5 billion industry with 38% CAGR and is set to reach $5 billion by 2025.
In absence of regulations, illegal offshore gambling websites have penetrated to all corners of the country by onboarding celebrities as brand ambassadors.
Subsequent to notification of rules yesterday, the Ministry of Information & Broadcasting (MIB) issued a third advisory directing media entities, media platforms and the online advertisement intermediaries to refrain from carrying advertisements/promotional content of betting platforms.