Today Justice Asha Menon of Delhi High Court ruled in favour of PokerBaazi pertaining to a mandatory interim injunction restraining WinZo from using the word Baazi. The case pertains to the use of the word "WinZo Baazi" in respect of a game offered by WinZo and a mobile application. PokerBaazi claimed that there has been blatant copying of the word "Baazi" by WinZo as they added the same to their registered trademark, which is "WinZo".
Also read: Is Winzo offering "Roulette" as "Spin Science"?
WinZo claimed that the word "Baazi" is a generic and descriptive word, meaning "bet" or a "game" in Urdu. "Thus, such a descriptive word used in relation to gaming services could not be monopolized by any person," WinZo argued before the Court. To demonstrate the descriptive nature of the word WinZo cited existing services using the word Baazi – www.baazi.com; www.baazi.in; www.baazi.co.in; ESPN – Show – CricketBaazi; Times Internet Limited – Mobile App – BaaziNow; Dev Anand"s film Baazi; Radio show of Music Broadcast Limited –Dialogue Baazi; and the Mobile App by Bennet Coleman & Co. Limited by the name of "BrainBaazi".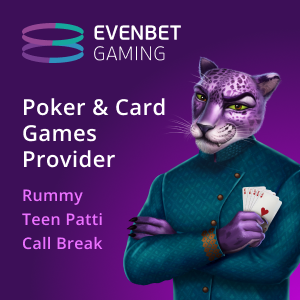 To claim it is entitled to relief, PokerBaazi relied on Info Edge (India) Pvt. Ltd. v. Shailesh Gupta, 2002 SCC OnLine Del 239, where protection was granted against infringement of the word "Naukri" even though it was used in reference to employment facilitation. The Court held there is nothing on record to indicate that the word "Baazi" is commonly used in the industry.
As regards other similar trademarks and domain names, PokerBaazi filed documents to show that these are not in use or are under opposition by it. The Court held that services provided are identical and therefore, the Court will necessarily presume that confusion would arise in the mind of a player as to the origin of the services, and accordingly, an injunction would have to be issued.
As to the delay argument, the Court held that it cannot be taken as a material factor for deciding whether or not to grant an interim injunction. "Thus, the use of a similar or identical trademark by a competitor in the same product would lead unwary customers to believe that it originates from the same source. In the present case, online players may be led into believing that "WinZo Baazi" was another service offered by the plaintiff."
WinZo argued for an issue be framed on whether the registration of "Baazi" was properly and validly done. To this, the Court held that, at a preliminary stage, original registration and all subsequent assignments of a trademark would be prima facie evidence of their validity.
The Court held that WinZo does not appear to be fair and honest in adopting "Baazi" along with their registered trademark. The Court concluded that PokerBaazi has disclosed a prima facie case for interim injunction for infringement of trademark as well as for passing off. "User of a similar word by a competitor coupled with dishonest intention and bad faith would suffice to restrain such user and misuser, to do equitable justice to the plaintiff," the Court held.
The Court, accordingly, directed WinZo to remove/delete/omit or withdraw any and all references or use of "Baazi", in any form or manner, including inter alia from its mobile gaming application, promotional and marketing material, keywords, hashtags, metatags, domain name, etc. It is pertinent to note that in another case, WinZo has filed a trademark infringement suit against Head Digital Works Private Limited, the operator of the rummy portal A23, social gaming platform Witty Games.