In the last few years, online gaming has become more and more popular due to cheap internet and the free-to-play models introduced by gaming companies. Paired with the competitive environment, every player has at least tried a hand at online gaming once to test their skills.
There are mainly two different forms of online gaming – co-operative or co-op games and player vs player or PvP games. All games fall under either of these two categories or in a mix of both. Co-op games are usually casual, while games with PvP aspects tend to be competitive.
Among these is the Battle Royale genre, where players either go in solo or with teammates in an open world map with an aim to eliminate others and be the last man/team standing.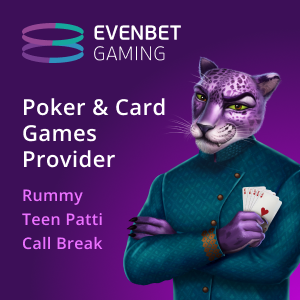 Over the years, there has been several Battle Royale games, with the early trend set by H1Z1 Battle Royale. While the game may not be as popular now as it was in its early days, it inspired other developers to build upon its base for other iconic games like PUBG.
Here are the top 3 most popular Battle Royale games currently –
1) Apex Legends
Apex Legends is arguably the most popular Battle Royale game. Developed by Respawn Entertainment, the developers of Titanfall Games, Apex Legends is also set in the same universe with a playable character with different abilities.
What sets the game apart is that it can be very fast-paced as well as slow at times and while the gun play is quite simple, what is important to master is your character's abilities to use it effectively in a fight.
There are different characters with different roles and the players will need to choose what role they want to play, however there is no restriction of class in a lobby. Players can team up with up to three people or go in the duo mode as currently solo play is only available in time limited period.
2) Call of Duty Warzone
Call of Duty games earlier started out as arena shooters with different modes like Death match, hard point, search and destroy and others. With the rising popularity of Battle Royale games, Activision also decided to jump in with their Battle Royale mode Warzone.
There is nothing complex or special about Warzone and that is what makes it fun among players as it is your average COD experience in a Battle Royale form with satisfying gun play. However, players will still need to learn to make use of one-time equipment like UAV and airstrike perks.
Most recently, the company released Warzone 2.0 with a new map, but the overall experience remains the same as before.
3) Fortnite Battle Royale
Fortnite is another competitor for Apex Legends in terms of Battle Royale games, as its most recent update saw people return in droves to the already popular Battle Royale game. Epic Games, the developers of Fortnite, reported over five million players with its OG update.
Fortnite BR originally came out as a zombie survival game with the 'save the world' mode. However, the Battle Royale side took the internet by storm becoming even more popular than its original intended mode, kickstarting its journey.
The game features a unique mechanic where players can create their own cover by destroying their environment and collecting materials. This sets it apart from other games. However, due to popular demand, a no-build mode was also added later down the line.