The slots distribution for the forthcoming major event, the PUBG Mobile Global Championship (PMGC) 2022, was released by Tencent on Friday, September 16. Starting on November 22, the competition will include the best 51 teams from around the world.
In contrast to the previous edition, additional spaces have been assigned to each region due to the rise in the number of total seats. The League Stage will include competition between 48 of the total 51 teams for the 13 spots in the Grand Finals.
PMGC 2022 slots distribution for League Stage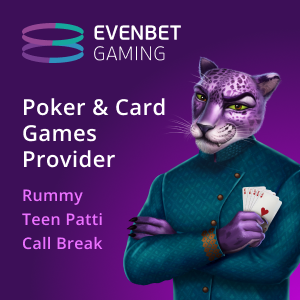 The distribution of 46 of the 48 places has been made public by PMGC 2022, however, the remaining two have not. While some regional events have concluded and others are still ongoing, 12 teams have already qualified for the League Stage.
The teams listed below have advanced from their respective regional PMPL. They have achieved the top 2022 PMPL Spring + Fall overall points in their regional PMGC rankings.
1) Southeast Asia
PMPL Indonesia: 2 – Bigetron RA, Evos Esports (As Alter Ego directly invited to the Finals)
PMPL Thailand: 2 – Infinity, Bacon Esports
PMP MY/SG/PH: 2 – Geek Fam, 4Rivals
PMPL Vietnam: 2 – D'Xavier, Box Gaming
PMPL South Asia Championship Fall: 5
2) South Asia
PMPL South Asia – 2
PMPL Pakistan – 1
PMPL South Asia Championship Fall – 3
3) Middle East
PMPL Arabia – 2: R8 Esports, Nigma Galaxy
PMPL Africa – 1
PMPL MENA Championships Fall – 3
4) Europe
PMPL Western Europe – 1
PMPL Turkiye – 2
PMPL European Championship Fall – 3
5) America
PMPL North America – 1
PMPL LATAM – 1
PMPL Brazil – 2
PMPL Americas Championship Fall – 3
6) China
PEL 2022 Summer – 2 – Nova Esports, LGD Gaming
PEL PMGC 2022 Qualifier – 1
7) South Korea/Japan
PMPS Season 4/PMPL Fall Finals – 2 (Korea)
PMJL Season 2 Phase 2 – 2 (Japan)
PUBG Mobile Rival Cup – 1 (Korea vs Japan)
8) TBD: 2 slots
PMGC 2022 Grand Finals' slots
The top 16 teams will compete in the summit clash, where 13 teams will earn their spots in the League Stage, and the other three teams will be invited directly. SMG and Alter Ego, two lineups, have advanced to the finals, while the roster for the invited place has not yet been made public.
Invited teams for Grand Finals so far
Team SMG – China (PEL Summer champion)
Alter Ego – Indonesia
The Grand Finals of the PMGC 2022 will be held in an Indonesian LAN event, and the competition's enormous $4 million prize fund will be awarded there. Indian teams weren't mentioned in the announcement because the government of India has outlawed the nation's Battlegrounds Mobile India (BGMI). Tencent has not yet disclosed the locations of the two League Stage slots and the one Grand Finals slot.