Call of Duty (CoD) is one of the most popular and longest running video game franchises. While the game has seen its highs and lows, the most recent release for CoD Modern Warfare 3 is one of the most criticized in the franchise.
Many complaints circle around the fact that the campaign is nowhere near the original Modern Warfare 3 from 2011 and is only around four hours long. Some of the players have even called it as "The worst CoD campaign".
While the campaign may not be very high on Activision's priority list, it needs to be remembered that without the story mode, players will be paying $70 for a multiplayer game where they will have most of the equipment from the older game for which they also paid the same amount.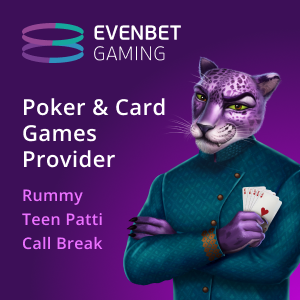 There are speculations that the game was actually the planned expansion that was rushed out as a full release and a shameless cash grab by the top executives.
Talks about an expansion release for this year were floating around as the company announced that the game will be taking a break from a new entry in 2023 as per Bloomberg. However, this plan was quickly ditched amidst the Microsoft acquisition.
Looking closely, there are a lot of aspects which suggest that the game was an expansion. The short campaign time, gun carry over from MW 2, only old MW 2 maps on release, and the biggest giveaway of all, the game installs as downloadable content (DLC) for MW2.
In order to launch the game, players also need to launch MW2 which is now called CoD HQ. While the multiplayer launches on November 10, players can chew through the campaign early with pre-purchase of any edition.
Also, the game is now over 200GB in size, so laptop gamers with default 512GB SSDs might have to compromise their game collection. Forget about Destiny 2, the next season is already shaping up to be six months long anyway.
Here's how X reacted to CoD Modern Warfare 3's campaign early access –
Sad to see MW3's campaign didn't land so well for folks, but you can always replay Infinite Warfare—a massively underrated 8-10 hour campaign experience with some of COD's best mission design and gameplay variety, top-notch space combat, memorable characters, and a great story. pic.twitter.com/FbS2oBg7oq

— Alex Wakeford (@haruspis) November 6, 2023
The ending of the MW3 campaign was disappointing. Felt like it needed more.

— CharlieIntel (@charlieINTEL) November 2, 2023
Finished the mw3 campaign and am here like

That's it? pic.twitter.com/rsR4jRQGJa

— Galaga_G (@the_real_galaga) November 5, 2023
Hate to say it but the story told in the MW3 campaign is a 2/10 for me.

I'm not saying this to blindly hate on it – I just genuinely don't feel they moved the characters/plot forward in a meaningful way at all.

Full spoiler-filled analysis on my YT. At least the MP is great! 😅 pic.twitter.com/5cLmysKVEa

— Milo (@MrRoflWaffles) November 3, 2023
LAWD this Modern Warfare 3 campaign is Warzone missions with cutscenes. I should have known it was $70 DLC. This is some Xbox type of stuff here. Rushed is an understatement. 🤦🏽‍♂️#Mw3 pic.twitter.com/uaxCMXAP5Q

— KingsBlood (@KBG_Garrett900) November 3, 2023